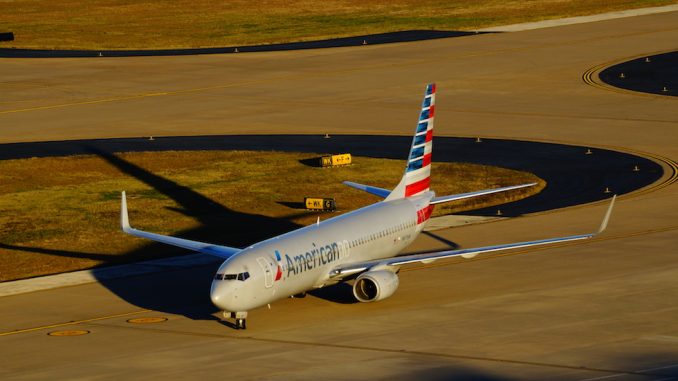 Fort Worth, Texas-based American Airlines has announced that it will be suspending service to Venezuela due to rising security concerns and unrest in the nation.
American was the remaining major U.S. carrier that was still offering service to the Latin American nation. The decision to suspend the service came after the carrier's pilots and flight attendants unions reportedly told crew members to not accept routes to Venezuela.
"American will not operate in countries we don't consider safe," American said in a statement.
The suspension of service will affect twice-daily flights between Miami and Caracas and a daily flight between Miami and Maracaibo.
Crews from multiple international airlines have reported that they have faced theft as well as armed robberies.
Additionally, the political conditions and unrest in Venezuela has affected the economy and basic utilities across the nation which has, in turn, resulted in power blackouts at airports, lack of runway maintenance, and poor quality jet fuel.
The U.S. State Department has issued warnings to U.S. citizens traveling to Venezuela and earlier this week, suspended daily operations at the U.S. embassy in Caracas and pulled all U.S. diplomats from the country.
The unfavorable conditions and reports from Venezuela is what triggered the unions to tell members to decline flights to the country.
"Until further notice, if you are scheduled, assigned or reassigned a pairing into Venezuela, refuse the assignment," said the president of Allied Pilots Association (APA), the union for American's pilots.
The Association of Professional Flight Attendants, the union for American's flight attendants, then released a statement saying that the support the decision made by the APA.
Both unions then brought notice to American's CEO Doug Parker and urged him to suspend operations into Venezuela.
American's decision to suspend flights into Venezuela is temporary. United and Delta both ceased service to Venezuela in 2017.
An "AvGeek" for most of his life, Akhil has always been drawn to aviation. If there is an opportunity to read about an airline, fly on a new airplane, or talk to anyone about aviation, he is on it. Akhil has been on over 20 different kinds of aircraft, his favorite being the MD-80. Additionally, he has visited 5 continents and plans to knock out the remaining two (Africa and Antarctica) soon. Based in Dallas, Akhil graduated from Texas A&M University with a degree in Management Information Systems and currently works in consulting. His dream is to become an airline executive.
Latest posts by Akhil Dewan (see all)