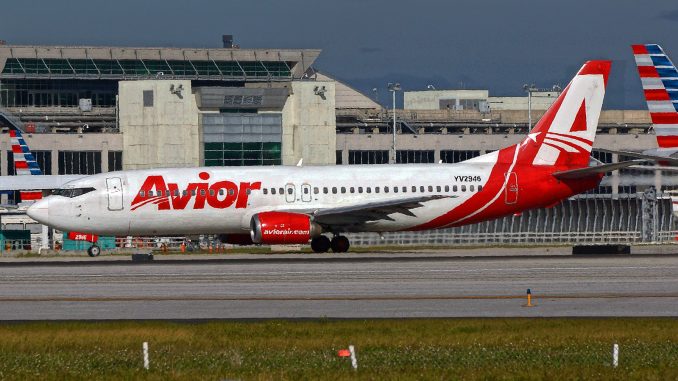 With American Airlines pulling out of Venezuela last week following increased political and social unrest, conceding with the retirement of U.S. diplomatic forces from the country, international outbound connectivity from Venezuela has been halted with very few carriers operating flights out of the country. As an attempt to show how limited has outbound connectivity from Venezuela has become, AirlineGeeks has listed international carriers who are continuing to operate flights to the Latin American nation.
Tracing Back Airlines Ceasing Flights to Venezuela
International carriers have been suspending operations to Venezuela since early 2014 following increasing political unrest, as the effects of Nicola's Maduro take on office began to be felt. In response to increasing hyperinflation, sharply reducing the value of the Venezuelan Bolivar (VES) against other currencies, the government began halting the repatriation of past ticket sales made in Venezuelan Bolivares to protect against conceived monetary losses.
This essentially prevented airlines from taking profits out of Venezuela, making operations unviable. Airlines such as Brazilian GOL, Alitalia and Air Canada suspended operations in 2014, while Lufthansa and LATAM ceased operations tn the country in 2016. The South American giant was an important vehicle for connectivity between Venezuela and the Southern latitudes of the region, with flights to Sao Paulo, Lima, Peru and Santiago, Chile via Guayaquil, Ecuador.
Since then, the country's political and economic crisis has been largely exacerbated, with hyperinflation, political and civil unrest fueled across the country, where even basic necessities lack and the government seems to backlash every attempt of collective action through protest and demonstrations.
With an unstable political environment, airlines have not been seeing the country as safe to operate. In this way, 2017 saw the departure of Avianca who flew twice daily between Caracas and Bogota and was used as a gateway for Venezuelans to the world. The same year also saw United, Delta, Air Canada, leaving American Airlines as the only North American carrier flying to Venezuela.
Flights from Europe
Up to now, Iberia, Air Europa, TAP Air Portugal,  Air France and Turkish Airlines operate service from Venezuela to Europe. The Spanish flag carrier flies four times a week between Madrid and Caracas, with a stop in Santo Domingo in the outbound for a change of crew, in order to avoid crew having to overnight in Caracas.
Due to the recent power outrage in Venezuela, leaving the country without electricity for almost 96 hours, Iberia cancelled several Caracas bound flights in March.
On the other hand, Globalia-owned carrier, Air Europa, flies daily between Madrid and Caracas. The airline was the only international carrier, requiring crew to overnight in Venezuela, however, emergency changes were put in place after crew faced safety threats as they were making their way from the airport to their hotel last week, causing crew to take an emergency executive decision and return to Madrid immediately. After demands from the crew, Air Europa ceased overnight stays at Caracas and operates flights with an outbound stop in Punta Cana where incoming crews stay the night.
Air France also remains flying an A330-200 between their hub in Paris Charles de Gaulle and Caracas, five times a week with a stop in Fort de France on the outbound. Following on, Portugal's flag carrier continues to fly to Venezuela with a Boeing 767-300 leased from Euro Atlantic. As of today it is the only airline scheduling crew to overnight in Venezuela. Finally, Turkish Airlines surprisingly connects Caracas with its base in Istanbul, four times a week. Flights stop in Havana, Cuba on the outbound leg.
International Connectivity Throughout the Americas
With the absence of LATAM, Avianca, Aerolineas Argentinas and GOL, Panama-based airline Copa Airlines is the only South American carrier operating flights to Caracas from its hub in Panama between two and three times a day. Its hub, known as Hub de Las Americas or "The Americas Hub," has become pretty much the only gateway for Venezuelans traveling to North America, thanks to Copa's vast route network from Panama City.
The Panamanian carrier was forced to temporarily suspend operations to Venezuela for 90 days last year, following reciprocal political measures after Panama declared several Venezuelan officials, including Nicolas Maduro as "high risk" profiles for the crimes of financing terrorism and money laundering. However Copa resumed service after its ban ceased, given the strength of the Venezuelan market in their operations.
The departure of international carriers flying from Venezuela has left a lot of unsatisfied demand from the country, which has begun to be served by Venezuelan carriers, such as Avior Airlines and Laser Airlines. The former has daily flights to several destinations in the region including Bogota and Medellin in Colombia, Lima, Peru and Panama city using a mix of Boeing 737-200s and Boeing 737-400s.  On the other hand, Laser Airlines flies daily between Caracas and Panama City, Santo Domingo, Dominican Republic and Oranjestad, Aruba using MD-80s.
Finally, direct flights between Venezuela and the U.S. are limited to Avior's daily flights connecting Caracas and Barcelona, Venezuela with Miami, operated by an MD-80 and an Airbus A340-300 respectively.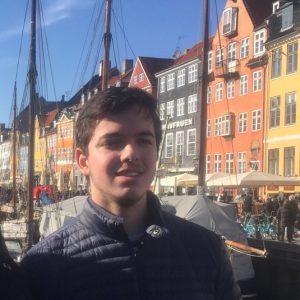 As a geography nerd, Jose has always been fascinated by the complexities of the airline industry and its ability to bring the world closer together. Born and raised in Peru, now studying in the UK. he has travelled around America, Europe and South East Asia. His favorite aircraft is the Boeing 767-300, which he has flown many times during his childhood; although now the A350 is slowly growing up on him.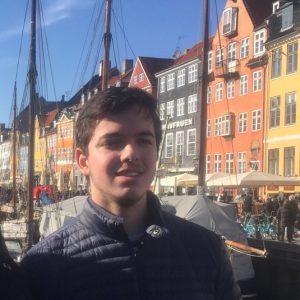 Latest posts by Jose Antonio Payet (see all)