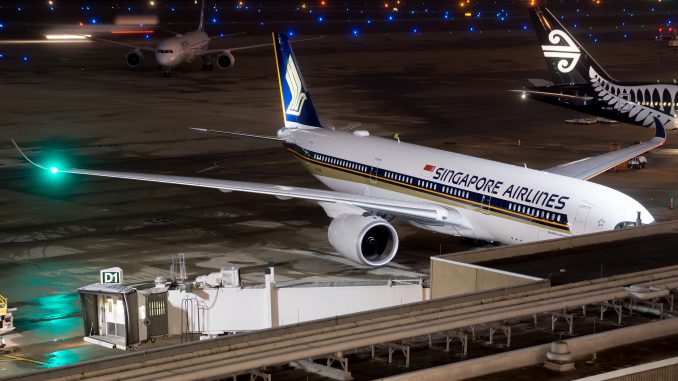 New technology developed by incumbent aircraft manufacturing giants Boeing and Airbus are pushing aircraft farther and farther. Singapore to Newark, currently the world's longest flight by distance, clocks in at 17 to 18 hours nonstop.
Qantas has challenged Boeing and Airbus to develop an aircraft that can fly nonstop from Sydney to New York, a flight that would be nearly an entire day up in the air.
While this is all impressive and shows the limitless potential we have as humans, one thing is staying constant: the speed at which we travel has remained relatively the same. One would think these advancements in technology would encourage faster flights but airlines and aircraft manufacturers have settled on a sweet spot in terms of aircraft speed, from Mach 0.75 to Mach 0.85. This speed carefully balances out the need for fuel efficiency and timeliness of travel.
The Concorde
While there are a multitude of technical and financial reasons why supersonic travel hasn't become popular there needs to be revitalized strong interest in developing something that is actually commercially viable
Commercial supersonic travel was around for some time but ended on October 24, 2003 with the last flight of the British Airways Concorde, a plane that could travel at Mach Two, twice the speed of sound.
A cluster of things led to the demise of the Concorde. First, one Concorde crashed killing all passengers onboard. Then, the 9/11 terrorist attacks a year later led to decreased demand for air travel. Shortly afterward, fuel costs also increased. Finally, Airbus stated that they were discontinuing the parts production line due to the handful of Concorde airplanes actually in service.
New Regulation
Unfortunately supersonic travel never really took off. Sonic booms caused by aircraft created noise restrictions. This among other reasons resulted in a law making it illegal to break the sound barrier over U.S. soil.
Thankfully, Congress and the FAA are finally coming to their senses. Language that would re-evaluate the ban and create rules has enjoyed healthy support in Congress as part of the FAA reauthorization bill.  Ideally, there should be new rules governing the application process for companies looking to develop supersonic aircraft by the end of 2019. Then, regulations governing flights that travel faster than the speed of sound should be fully hashed out by the end of next year.
New Players
This is helping to boost along the development of a new generation of supersonic aircraft. Some companies have actually made some progress towards technical development.
One company called Boom Supersonic has actually raised over $141 million in funding and is working on a one-third scale prototype that may take flight later this year. A commercial service-ready aircraft should be ready a few years after, likely in 2023. The company already has orders for 30 aircraft from Virgin Group and Japan Airlines
NASA is also planning on testing a supersonic aircraft in the coming years, this aircraft will be called the X-59 QueSST. The jet is under construction by Lockheed Martin. When the aircraft is finally rolled out for testing, it is expected to create minimal noise if anything at all.
Spike Aerospace is developing a 12 to 18 person supersonic jet that they claim will nearly cut the time in half for a New York to Dubai nonstop flight. This aircraft is also expected to first take flight in 2023.
Boeing, of course, also decided to throw some vaporware out into the world stating that they will develop hypersonic aircraft that travel at Mach 5, that's 3,836 miles per hour. This would mean that a flight taking off from the West Coast of the United States could reach Sydney in two hours or less.
While it's nice to see aircraft being pushed to the limits to fly farther, there seems to be a diminished effort to cover these vast distances faster. The next leap in commercial aviation will be regular global supersonic service. Many of the companies mentioned above are expecting to begin service in 2023 or shortly afterward, so we only have a few more years to wait and see if it will materialize.

Hemal took his first flight at four years old and has been an avgeek since then. When he isn't working as an analyst he's frequently found outside watching planes fly overhead or flying in them. His favorite plane is the 747-8i which Lufthansa thankfully flies to EWR allowing for some great spotting. He firmly believes that the best way to fly between JFK and BOS is via DFW and is always willing to go for that extra elite qualifying mile.

Latest posts by Hemal Gosai (see all)