Last week, a user on Twitter who was flying from Houston George Bush Intercontinental Airport to Honolulu's Daniel K. Inouye International Airport aboard United Airlines posted a picture of a sandwich given to him on his flight. The picture didn't get much attention, save for that of a few who happened to notice one key detail: the sandwich was free.
@ZachHonig @thepointsguy UA253 beta testing free mini sandwich for economy flyers pic.twitter.com/O03AgSY99l

— shipwreck (@shipwre66723600) April 15, 2019
Over the course of recent years and decades, one trend has been constant across airlines from all over the world: the monetization of nearly everything, both on and off the aircraft. From the checked bag to the priority boarding to the food, nearly every piece of the travel experience comes with a price tag, which in many cases hasn't been there for too long.
One of the cases where that monetization often takes a back seat is in long haul flights, where carriers recognize the need for passengers to eat — which nearly all recognized can be worked into the ticket price — comes before the ability to nickel and dime passengers out of every extra possible dollar.
One market where this, for the most part, hasn't been the case, has been to Hawaii. In a market dominated by leisure travelers, airlines are often eager to advertise the lowest possible ticket price in order to grab up the potential passengers who book travel looking for the best deal. But as the world has learned as airlines like Spirit and Ryanair have taken to the skies, with those barebones ticket prices come that same nickel and dime mentality to follow.
For that reason, the idea that a carrier is finally opening the door to making a change in the market to Hawaii proved surprising to many. While United's sandwich handout is said to be part of a relatively small test, it is a 180-degree turn from the direction most carriers have been taking in years past. The airline is only testing the sandwiches on the Houston to Honolulu route right now.
In the world of commercial aviation today, largely comprised of shrinking economy class seats for passengers and skyrocketing ancillary fee revenues for airlines, sweeping change has proven not to come often. But through this new trial, United has signaled it may have the desire to spearhead that change, a positive shift for airline customer experience.
Should this trial be deemed a success and the sandwich begin to pervade more and more United flights to the Hawaiian archipelago, the hope from many would be that passengers continue to respond to the relatively small, yet positive, changes in customer experience.
Of course, for any real improvement to take shape, passengers are going to have to make clear to the airline they want to make change happen. Without that outcry, airlines may continue to operate in the same way they have in recent years, capitalizing on customers' desire to pay the lowest fare without truly realizing what that cheaper ticket comes with. And if that scenario continues to play out as it has in years past, the downward spiral that has become the worldwide airline customer experience will continue far into the foreseeable future.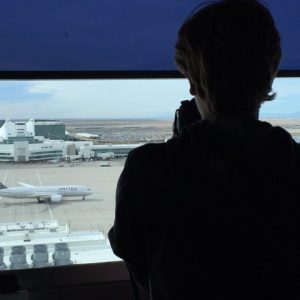 When he was just six months old, Parker took his first flight. From that point, he was destined to love aviation. His mom worked for Southwest Airlines much of his family have been frequent flyers on American Airlines for years, just as Parker is now. In 2015, Parker, inspired by aviation accounts on Instagram, decided to create an account of his own, and he hasn't stopped spotting since. On top of that, Parker has been writing for his school paper since his freshman year and has been writing and doing photography work for AirlineGeeks since August 2016.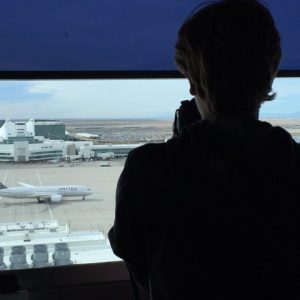 Latest posts by Parker Davis (see all)