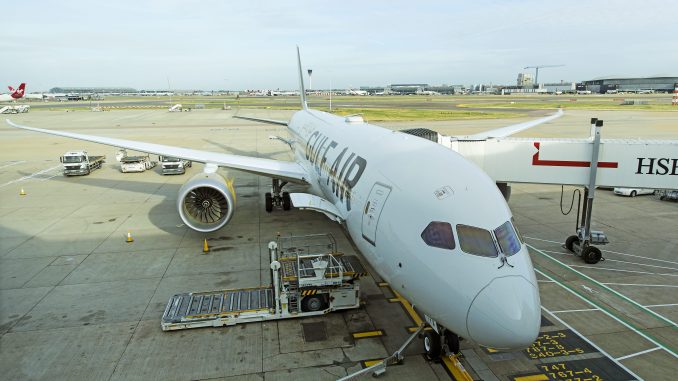 The global aviation panorama is undoubtedly changing at a relatively fast pace. Events happening over the last few months, such as Airbus stopping A380 production by 2021 and the recent launch of the extra-long range version of the Airbus A321 at the recent Paris Air Show, have highlighted a shift towards optimization of resources with the use of more fuel-efficient aircraft that enable airlines to effectively serve their networks and help them expand to more destinations.
The Launch of the Boeing 787 Dreamliner
In order to trace how the industry has been leaning towards efficiency optimization with the use of more fuel-efficient and versatile aircraft, we have to have a look at the key impact of the Boeing 787 Dreamliner in global air travel patterns. Despite all of its headaches since its delivery to its launch customer Air Nippon Airways in 2011, the aircraft has created significant opportunities for airlines to exploit new markets and move away from the traditional hub-and-spoke network, towards an increasingly point-to-point structure.
This is because, for the first time in commercial aviation, composite materials were largely used in a commercial aircraft structure, with its single-barrel composite fuselage, along with the use of composite materials in the wings and other parts of its structure. This does not only making the Dreamliner lighter and more fuel-efficient but helps reduce maintenance costs and material fatigue.
In this way, the aircraft has been an enabler for airlines to effectively serve long and ultra-long-haul destinations without the need for transit at an intermediary hub. If looking at the ten longest routes across the world, four were created or reestablished thanks to improved capabilities of new generation aircraft and three are operated by the Dreamliner, including the first nonstop link between the U.K. and Australia since 1946.
According to Forbes, the Dreamliner in just six years has opened more than 40 nonstop routes that were not previously covered. With new-generation aircraft such as the 787, offering a range of approximately 220 to 300 seats depending on configuration, airlines are able able to efficiently connect far apart destinations with better fuel economics, only previously reachable by higher capacity and less fuel-efficient aircraft.
From Australia and New Zealand, the Dreamliner has been key in opening new markets across the Pacific. On one hand, Chilean carrier LATAM has been crossing the ocean daily between its base in Santiago and Sydney via Auckland with the type since 2014, a route previously operated by its aging and inefficient A340-300s. Exploiting opportunities brought by increasing demand potential between Australia and South America, the airline launched non-stop flights between Santiago and Melbourne with the Boeing 787-9 Dreamliner in 2017.
On the other hand, fellow Oneworld alliance partner Qantas flies nonstop between Santiago and Sydney with its quad engine Boeing 747-400s four times per week. With the Australian flag carrier set to retire the Queen of the Skies in the next eighteen months, it wouldn't be surprising to see the carrier's Dreamliners crossing the Pacific down to Chile soon.
Air New Zealand, additionally, flies between Auckland and Buenos Aires five times per week since 2015. The route began operating with a Boeing 777-200 and switched to a Boeing 787-9 Dreamliner in 2016, which helped the airline better manage capacity and add an extra weekly frequency.
Although the route is now back to a Triple Seven due to the airline being severely affected by the Rolls Royce Trent 1000 engine issues, it should eventually go back to Dreamliner once affected aircraft go back to service. Additionally, the New Zealand flag carrier has ordered eight longer Boeing 787-10s with options for 20 additional aircraft.
Other than its range and fuel efficiency capabilities, the 787 delivers something else that airlines are increasingly looking for: commonality, flexibility and versatility. With three different variants offering different capacities under the same type, airlines are able to reduce operational costs and increase efficiencies by aligning aircraft schedules to destination demand and easily being able to send aircraft to where they are more profitable.
The Dash 8 seats approximately 230 passengers in a 3 class layout, the Dash 9 Boeing approximately 270 and the Dash 10 approximately 330 in the same class configuration.
As aircraft have the same type rating, this simplifies crew scheduling and reducing training and maintaining costs. Drawing back to the same Latin American carrier, LATAM changes operating variants based on predicted demand. For example, the same flight between Santiago and Madrid can be operated by a mix of Dash 8s and Dash 9s as demand requires since the airline operates both types.
The Future of Long-Range Air Travel
The rising single-aisle competition with the launch of the A321XLR sets a new bar for airlines going in this directions, further contributing to the flexibility in their operations by enabling to fly further with smaller aircraft and serve more markets. Landing more than 200 orders at the Paris Air Show, the type is expected to be a game-changer in the global air route structure, enabling airlines to connect hubs or focus cities with smaller markets thanks to its extended range of 4700 nautical miles.
In this way, the type is set to be pivotal in many airlines expansion strategies, including JetBlue converting 13 A321neo orders into A321XLR orders in anticipation of a European expansion strategy and Indigo Partners, who placed an order for 50, in jumping start its intercontinental expansion strategy. The latter aims to enable the possibility to offer ultra-low-cost long-haul flights with Frontier Airlines taking 18 aircraft and JetSmart 12, opening the possibility to connect cities in Chile and Argentina with the United States and the Caribbean.
Unexpectedly but not unsurprising, large twin-aisle aircraft such as the A350 XWB and upcoming Boeing 777X did not rack up any orders at Le Bourget this year, raising eyebrows about the viability of large twin-aisle aircraft in the future.
Without a doubt, the launch of the A350 has provided unprecedented long-range performance levels, while offering high levels of cabin comfort with a wide fuselage of 19.6 feet. Having racked up almost 900 orders since its launch, the type has been a feasible replacement for older generation A340s, Boeing 777-200s and a very successful competitor for the Boeing 787 Dreamliner, slowly populating the world's skies with operators in almost every continent.
The world's longest route, Singapore Airlines daily flight between Singapore and Newark, covering more than 9,500 miles in as much as 19 hours is operated by the A350-900's ultra-long-range version. The route is continued proof of the industry's increasing point-to0point route relevance in airline's route networks.
However, the larger A350-1000 XWB, seating approximately 350 passengers in a three-class layout, has secured just 180 orders from customers including Qatar Airways, Cathay Pacific, British Airways and Virgin Atlantic. The type entered service last year with Qatar Airways.
On the other hand, with the Boeing 777X program being delayed due to problems with the GE9X engine static compressor, reporting exhausted gas readings above its expected range, and Boeing not racking up new orders at the moment places doubts over its long term success. With 344 firm orders so far, the Middle East three account for roughly about 70 percent of the jet's orders, with Emirates alone accounting for almost half of the orders placed for Boeing's next-generation 777. Etihad, on the other hand, reduced its orders for the type from 26 to six amid the carrier's ongoing financial difficulties.
However, Emirates itself can also end up taking fewer Boeing 777Xs than originally thought. Recent reports by The Seattle Times indicate that Emirates is already looking to defer part of the orders, as its new expansion strategy revolves around efficiency optimization and opening new markets with smaller aircraft, as capacity would be tough to fill with a 400 seater jet.
In a recent interview with the Pacific Northwest media outlet, Emirates CEO Sir Tim Clark said the carrier was rounding up negotiations with Boeing to defer part of its Boeing 777X orders with the possibility of replacing some with Dreamliners. In this way, the executive wants to end up with 190 orders for Boeing jets. According to The Seattle Times, this could be announced at the upcoming edition of the Dubai Air Show taking place later this year.
A Niche Global Market for Large and High Capacity Widebody Jets.
This structural change in the global air travel industry dynamics does not necessarily signal that we are approaching the end of large widebody aircraft. This is because we still need long haul flights that cannot be served with single-aisle aircraft. There is also still a niche market for jets of these dimensions, despite their higher initial purchasing price over lower capacity widebody jets.
When thinking of their place in airline's global network structure, they are likely to continue successfully connecting particular airline bases with destinations with strong economic, social and cultural ties. A perfect example is connecting global business hubs such as London with New York or Singapore, where origin-destination traffic combined with connection driven and cargo traffic justifies the use of these type of aircraft. British Airways and American Airlines operate 14 daily frequencies between London's Heathrow Airport and New York's John F. Kennedy International Airport alone using high capacity Boeing 777 and Boeing 747-400 aircraft.
Cargo capacity is another point to consider in favor of larger jets such as the Boeing 777X and the A350-1000 XWB as they can carry significantly more cargo than smaller widebody aircraft such as the Dreamliner. For example, a Boeing 777-9 has a total underfloor total cargo capacity of 230.2 cubic meters, compared to approximately 172 in the Boeing 787-9 Dreamliner and Airbus A350-900XWB. In this way, the type can be useful for carriers with heavy cargo contracts such as British Airways, Lufthansa and Emirates as it drives an alternative source of revenue that is important for airlines.
Finally, seating more than 400 passengers in a three-class configuration, the Boeing 777-9 is a logical replacer for the A380-800 and purposely serve particular niche markets across the globe, as it provides a significant improvement in fuel economics over the superjumbo at a slight expense in seating capacity.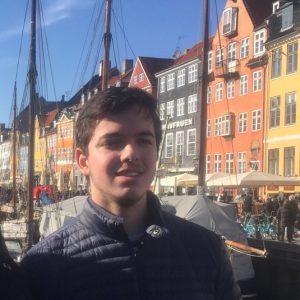 As a geography nerd, Jose has always been fascinated by the complexities of the airline industry and its ability to bring the world closer together. Born and raised in Peru, now studying in the UK. he has travelled around America, Europe and South East Asia. His favorite aircraft is the Boeing 767-300, which he has flown many times during his childhood; although now the A350 is slowly growing up on him.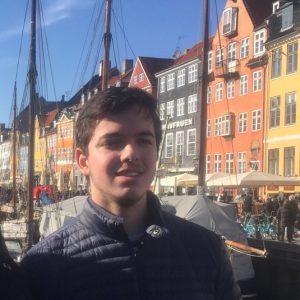 Latest posts by Jose Antonio Payet (see all)