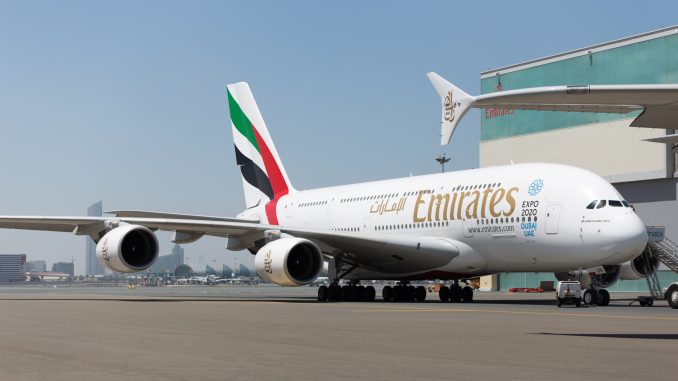 Earlier this month, Emirates launched another milestone for the airline market; the shortest A380 route in the world. Emirates caps off this service with not one but two daily A380s to Muscat (MCT), the capital city of Oman. This service comes just one year after the first A380 flight to Muscat commemorating 25 years of partnership between the airport and Emirates.
The flight time between Dubai and Muscat only takes 40 minutes, which is just short of the average turn around time to clean the A380.
Emirates' A380 will operate the route with a three class cabin configuration including 429 Economy seats on the lower deck, 76 lie flat-bed seats in Business, and 14 First Class Private Suites on the upper deck. The flight itself is only 340 kilometers (184 nautical miles) which ironically is shorter than the 500km of internal wiring in the A380.
Other airlines also utilize the A380 on short-haul routes. China Southern posts a 2-hour 30-minute flight from Guangzhou, China to Beijing. Singapore Airlines comes into play with their Singapore to Hong Kong flight at just 3-hours 40-minutes. Emirates even utilizes the A380 on another short-haul from Jeddah, Saudi Arabia to Dubai with a three hour flight time.
Sheikh Ayman Bin Ahmed Al Hosni, CEO of Oman Airports, expressed his excitement during the launch: "The introduction of the daily A380 flights from and to Muscat is a tribute to the efforts of our strategic partner, Emirates Airline."
"It also means enhanced travel options and prestigious services to the airport users and passengers traveling through Muscat International Airport, as well as those flying directly from Dubai to Muscat," Hosni said.
Emirates operates in total three daily flights between the two cities.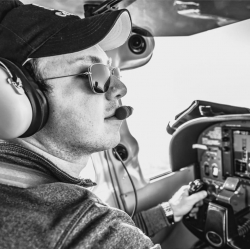 Andrew joined AirlineGeeks in 2019 as a writer. From dispatching aircraft at Delta Private Jets, to flying a Cessna 172S, Andrew has seen his fair share of the industry already. His favorite flying moment was riding in the jump seat in a Challenger 604 into iconic Aspen, Colorado. In his spare time, he enjoys flying to the next $100 hamburger restaurant and reading the latest AOPA magazine. Aviation isn't just an industry, it's a lifestyle.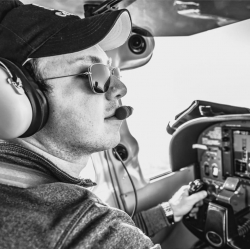 Latest posts by Andrew Burnham (see all)