After a quick transatlantic hop from Hamburg, JetBlue's first Airbus A321neo touched down at New York's JFK airport on June 29. Since then, the aircraft has been preparing for its entry into service in Lake City, Flo. where the interior is being fitted as well. N2002J is nearing its final certification and will enter scheduled service this September.
Today, the aircraft rolled out of the hangar with a little surprise, something other than the airline's newest tailfin design which planespotters have been photographing since the aircraft rolled out of the Hamburg factory in March. Now the sixth-largest airline in the U.S., JetBlue took the opportunity to honor and celebrate the legacy of the airline's founder David Neeleman with its newest plane.
In a blog post, JetBlue said: "When David brought together a group of airline veterans more than 20 years ago to create JetBlue, his vision of creating a low-cost airline that would bring humanity back to air travel was an instant sensation that shook up our industry. In the years since both David and Dave Barger built JetBlue into one of the most recognized and awarded airline brands in the world."
JetBlue, indeed, has succeeded in offering the founder's vision to its passengers on a daily basis. The New York-based carrier has already won seven awards in 2019, including "Best Domestic Airline" by the LA Travel Magazine Readers' Choice Awards. Most recently, the airline announced its intentions to take its award-winning service across the pond with flights to London.
Onboard the Pratt & Whitney GTF powered A321neo, passengers can expect an experience inspired by the same ideas and values that were important to David Neelman, according to the company. The aircraft will offer seatback-TVs, high-speed WiFi and USB ports among other amenities.
While JetBlue has not yet released any photos of the aircraft interior, it is expected to look similar to the airline's newly refreshed A320s.
The new tail design seen on the A321neo was a collaborative effort between JetBlue's design team and Neelman himself.
JetBlue said: "The pattern, dubbed "balloons," includes five different colored balloons, representing the values which were selected by David and our founders long before JetBlue even had a name. Having David design the tail of the A321neo and dedicating the first one to him is our way of honoring his legacy and the impact he has made on JetBlue and our crewmembers."
JetBlue's board of directors replaced David Neeleman with Dave Barger as CEO in 2007. Since then, Neelman has kept himself very busy with Azul and TAP Air Portugal. Currently, he is preparing to launch Moxy, a new U.S. carrier that has orders for 60 A220-300s.
This article was updated on August 11, 2019 at 10:21 a.m. to correct a grammatical error involving Mr. Neeleman's name.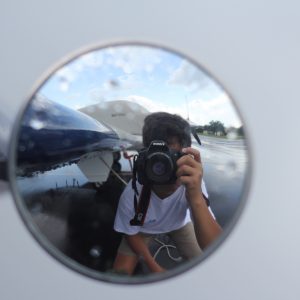 Mateen has been interested in aviation from a very young age. He got his first model airplane at six and has been airplane spotting since he was nine years old. He has always had a passion for aviation and loves learning about different aspects within the industry. In addition to writing for AirlineGeeks, Mateen is also an editor for his high school's newspaper. You can also find him on Instagram (@Plane.Photos) where he enjoys sharing his aviation photography with thousands of people everyday.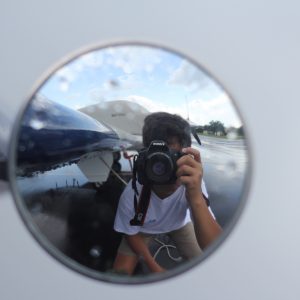 Latest posts by Mateen Kontoravdis (see all)