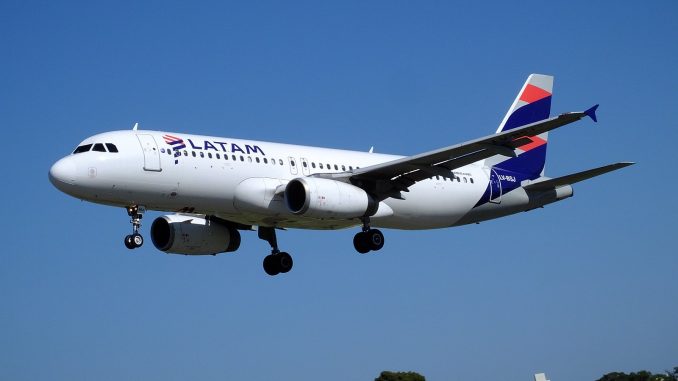 In an already expected move, LATAM Airlines Group has officially set a date to leave the oneworld airline alliance: Oct. 1, 2020. Only months after having a 20 percent stake of the group sold to Delta Air Lines – a SkyTeam alliance member, the exit from the global alliance was confirmed by oneworld member Qantas on a web page about its partners.
The Australian airline states that "LATAM has given notice that they will exit oneworld on 1 October 2020. Until this date, passengers will continue to receive the oneworld benefits associated with LATAM's membership. However, Qantas passengers making new bookings for travel from 1 October 2020 will no longer earn Status Credits."
Such information was later confirmed by LATAM itself in a statement, that informed "according to the standard one-year time for notification, in September 2019 LATAM Airlines Group notified Oneworld and its members that it would leave the alliance from October 1st, 2020. Any changes on the date of the exit will be notified timely."
Even though it may seem like a logical move, as the now-stakeholder Delta Air Lines is a major SkyTeam partner, it is unlikely that LATAM will join SkyTeam soon. A report by Brazilian travel website Panrotas mentions that LATAM Airlines Brasil CEO Jerome Cadier stated that the airline intends to keep going for "bilateral agreements with other partners that add value to LATAM Brasil."
This follows a global trend of a sensible decay on the alliance's importance for airlines. More and more operators now prefer having independency over being informally tied, committed to a single group of airlines, partnering with those whose partnerships make more sense and bring more efficiency. Virgin Atlantic in the United Kingdom, for example, is independent of airline alliances though maintains strong bonds with Delta Air Lines, Air France and KLM Royal Dutch Airlines, strong members of SkyTeam.
Though in the same Panrotas interview, Jerome stated "I don't mean we will never join any other alliance. If you ask me in a year, maybe the answer can be different." In the particular case of LATAM, it is possible to affirm it would make more sense to stay independent. After all, Qatar Airways, a oneworld member, still owns a 10 percent stake in the group, reinforcing the partnership days after the huge announcement by Delta.
International Airlines Group, which includes oneworld partners British Airways and Iberia, also has stronger ties with LATAM and it is unlikely to interrupt them, given the big importance that the Europe-South America market has to its long-haul operations. In an investor call in October,  GCEO Willie Walsh stated that "this clearly does potentially change the nature of that relationship [between LATAM and IAG]". Walsh made clear, however, that this does not end the partnership between both groups.
"Like others, we were disappointed when the Chilean courts refused permission for our joint venture with LATAM to Chile. We did have or do have approval to Brazil; but clearly, having approval in one country and not in another does create logistical challenges to see how that could operate. So, we continue to have discussions with LATAM in relation to that."
Overall, oneworld is the second alliance that LATAM leaves in six years. In 2014, before the actual rebranding to LATAM, TAM – currently LATAM Brazil – had to left Star Alliance to join oneworld, which LAN — that currently comprises subsidiary airlines in the rest of the countries LATAM operates domestically in — was already a part of.
The most relevant side of the partnership with Delta – the commercial partnership – is expected to start from the second half of 2020, according to another Panrotas report. While the airline pushes through its independency, it will definitely need this association to distribute its passengers in the U.S., once it is cutting the once-strong ties with oneworld member American Airlines little by little.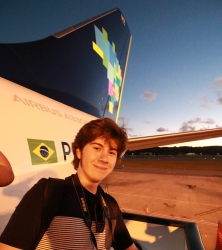 João has loved aviation since he was six-years-old when he started visiting his home airport in Porto Alegre, southern Brazil. As he always loved writing, in 2011, at age 10 he started his very own aviation blog. Many things have happened since then, and now he is putting all his efforts into being an airline director in the future.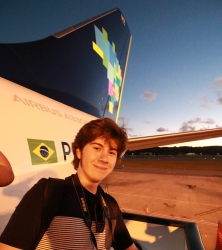 Latest posts by João Machado (see all)