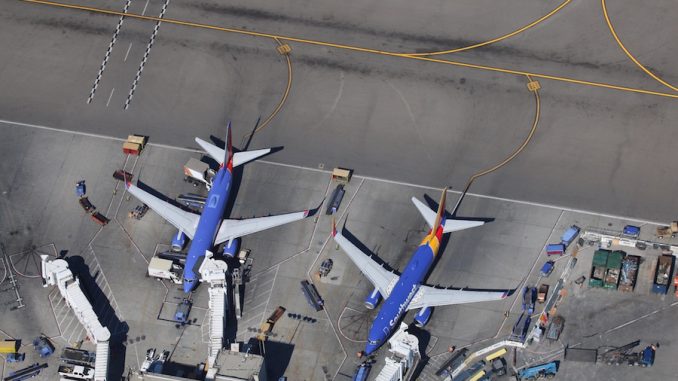 While the glitch is certainly not as significant as the issues faced by Southwest or its competitors recently, a technology bug has been discovered that has been pushing back boarding positions for its elite frequent fliers. 
Southwest, unlike most carriers in the U.S., does not assign seats, but rather assigns each customer boarding position based on their check in time and elite status. Passengers then get to choose any available seat once they have boarded the aircraft.
Once frequent flier passengers began to notice that they were not getting the boarding position they were used to closer to the front of the group, they took to Twitter to complain. Currently in order to qualify for the coveted early boarding positions, travelers must either purchase more expensive tickets called "Business Select", purchase the "EarlyBird Check-In" service or have elite status with the airline.
Even then, Business Select is the only guaranteed way to obtain one of the first 15 boarding positions, A1 – A15. Southwest has only two tiers of elite status, A-List and A-List Preferred, and each requires 25 or 50 one-way flights, respectively, each year to qualify.
EarlyBird Check In has not been affected by this glitch, and gate agents have been working to try and accommodate elite fliers during the issues. 
Southwest Airlines CEO Gary Gelly said that he expected some minor bugs when the airline implemented a new reservations system in May "but [the elite glitch] were just a couple that we didn't anticipate."
Matthew Garcia became interested in aviation at the age of 12 when he installed Microsoft Flight Simulator X on his computer. He was instantly "bitten by the bug" and has been in love with aviation ever since. Matthew took his first introductory flight in 2013 and began normal flight training in February of 2015. Over the years, Matthew's love and knowledge for aviation has grown tremendously, mainly due to FSX. Garcia flies highly advanced aircraft in a professional manner on a highly complex virtual air traffic network simulating real world flying. In 2016 Matthew achieved his private pilot certificate from the FAA. Now he studies journalism at the University of Nebraska at Omaha.
Latest posts by Matthew Garcia (see all)