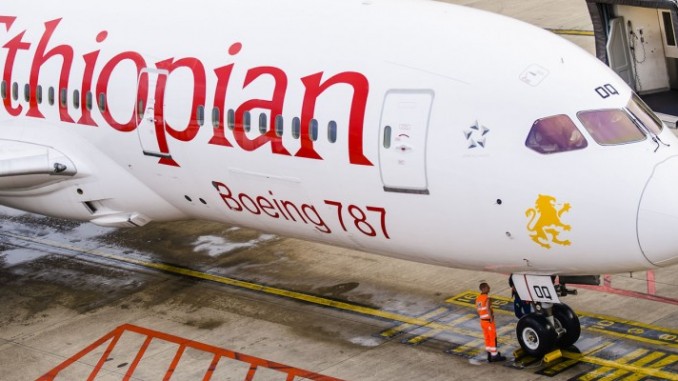 Ethiopian Airlines will restart service to New York City-JFK after a 12-year absence.
Service will begin in June 2016 using the airline's Boeing 787-8 Dreamliner aircraft, which has 24 seats in business class and 246 in economy. The 787 features the airline's state-of-the-art on demand entertainment system and other technologies to maximize the passenger experience.
Flights from Addis Ababa to New York JFK will depart on Tuesday, Thursday, and Sunday mornings and return from JFK to Addis Ababa on the same evenings and will arrive in Addis Ababa the following day. In both directions, the flight will stop in Lomé, Togo.
The flight will allow passengers to connect to multiple destinations from New York. In addition, passengers travelling on the airline will be able to connect to multiple destinations throughout Africa, Asia, and the Middle East.
"We are thrilled to resume our service to New York, our fourth destination in the Americas," says Tewolde GebreMariam, Group CEO of Ethiopian Airlines.
Tyler has been an aviation enthusiast for as long as he can remember and is currently pursuing a Bachelor's degree in Aviation Administration with a minor in Social Media Marketing from Lewis University in Romeoville, IL. His preferred airline is United and his favorite aircraft is the Boeing 777 and 757. Tyler has his fourth-degree black belt in Taekwondo and is unlikely to be seen without Starbucks in his hand. He is also an avid plane spotter. Tyler always has a smile on his face and his eyes pointed skyward.
Latest posts by Tyler Tashji (see all)