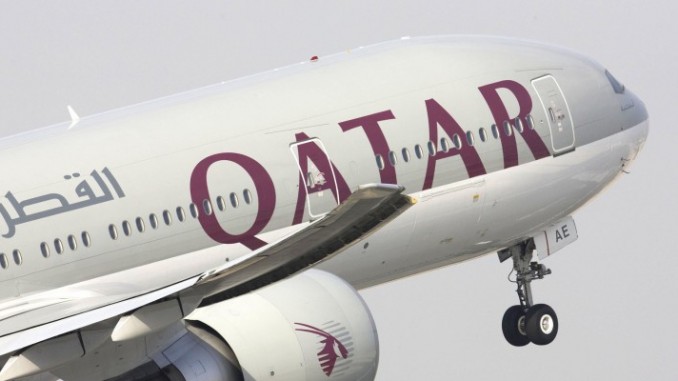 Qatar Airways announced a significant expansion of its global network today at ITB Berlin, including five new routes to Europe six new routes to Africa, and one new route to Asia.
In addition, Qatar announced it will begin the world's longest flight on December 3 from Doha to Auckland, New Zealand. The airline will operate its Boeing 777 aircraft on the route, marking the airline's first route to New Zealand.
His Excellency Mr. Akbar Al Baker, Chief Executive at Qatar Airways said, "Qatar Airways prides itself on being a global connector, and most importantly, providing seamless and convenient connections for our customers, so that we remain their airline of choice. These new destinations are where our customers want to go, and where we see the most opportunity to provide a best-in-class experience at great value. We look forward to growing our network and welcoming new passengers to Qatar Airways."
Europe
Qatar Airways will start daily nonstop service to Pisa, Italy on August 2 operated by an Airbus A320. Pisa will be Qatar's fourth Italian destination, following Milan, Rome, and Venice.
Daily nonstop service to Helsinki, Finland will begin October 10 also with an Airbus A320 aircraft.
Three-times weekly Airbus A320 service between Doha and Skopje, Macedonia beginning in November.
Service to Sarajevo, Bosnia will begin September 7 and will be operated three-times weekly with an Airbus A320 aircraft.
The airline will also return to Nice, France in the Summer of 2017 with five-times weekly widebody aircraft service. 
Africa
Qatar will begin service to Marakech, Morocco with its Boeing 787 Dreamliner aircraft in July. The route will be the airline's second service to Morocco and will be served three-times weekly.
Daily service to the Seychelles Islands will resume on December 12.
Four-times weekly service to Windhoek, Namibia will begin September 28.
Three-times weekly flights between Doha and Douala, Cameroon and Libreville, Gabon, using one aircraft.
Non-stop three-times weekly service from Doha to Lusaka, Zambia will begin by summer 2017. 
Asia/Pacific
Daily nonstop Boeing 777 service between Doha and Auckland, New Zealand. This will be Qatar's first service to New Zealand and will become the world's longest flight. Service is set to begin on December 3.
Expanded service to Thailand with four-times weekly service to Krabi beginning December 6 and three-times weekly service to Chiang Mai also beginning in December. Qatar currently service Bangkok and Phuket.
Qatar has been vastly expanding its global network over past few years, resulting in a significant growth in passengers. The airline will also begin service to Boston, USA on March 16, Birmingham, UK on March 30, Adelaide, Australia on May 2, and Atlanta, USA on June 1.
The airline was the global launch customer of the Airbus A350. The launch of new destinations comes nearly two years after the opening Doha's Hamad International Airport. The airport serves approximately 28 million people annually and expects to serve 50 million people annually by 2018.
Tyler has been an aviation enthusiast for as long as he can remember and is currently pursuing a Bachelor's degree in Aviation Administration with a minor in Social Media Marketing from Lewis University in Romeoville, IL. His preferred airline is United and his favorite aircraft is the Boeing 777 and 757. Tyler has his fourth-degree black belt in Taekwondo and is unlikely to be seen without Starbucks in his hand. He is also an avid plane spotter. Tyler always has a smile on his face and his eyes pointed skyward.
Latest posts by Tyler Tashji (see all)