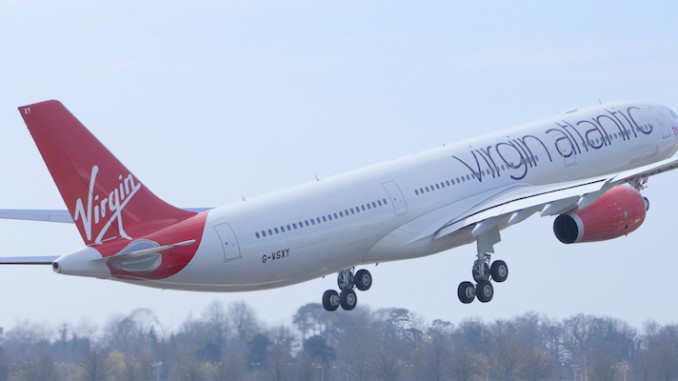 Virgin Atlantic has announced it will begin new nonstop service to Boston and San Francisco from Manchester. In addition, the airline announced a codeshare with FlyBe.
The codeshare aims to bring passengers from small European cities to Virgin Atlantic flights to the Caribbean and America. The new deal will attract FlyBe passengers to Manchester from 14 FlyBe cities, and offer ticketing between four cities and Virgin's London-Gatwick flights. Passengers on Flybe code-share flights will be able to check themselves and their bags through to their final destination at the point of departure.
The new routes will further strengthen the airline's Joint-Venture Partnership with Delta.
Service to San Francisco is slated to begin March 28, 2017. The California city will be served three-times weekly. Virgin Atlantic will be the first airline to serve San Francisco from Manchester. The airline currently serves San Francisco from its hub in London-Heathrow.
Boston flights are slated to begin March 29, 2017. Like San Francisco, Virgin Atlantic currently serves Boston from London-Heathrow.
Virgin Atlantic will operate its Airbus A330 aircraft on the new routes. The aircraft feature the airline's Upper Class, Premium Economy, and Economy classes.
Tyler has been an aviation enthusiast for as long as he can remember and is currently pursuing a Bachelor's degree in Aviation Administration with a minor in Social Media Marketing from Lewis University in Romeoville, IL. His preferred airline is United and his favorite aircraft is the Boeing 777 and 757. Tyler has his fourth-degree black belt in Taekwondo and is unlikely to be seen without Starbucks in his hand. He is also an avid plane spotter. Tyler always has a smile on his face and his eyes pointed skyward.
Latest posts by Tyler Tashji (see all)