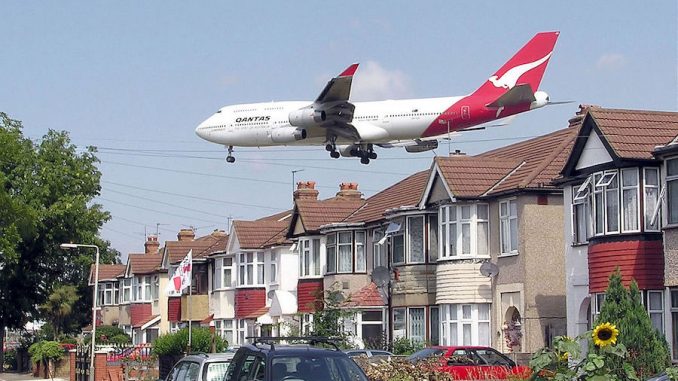 Just over 24 hours since the UK Government finally put an end to the long and tedious topic and made a decision to expand London Heathrow with an additional runway, the UK (and government) can now expect another long and tedious process before any construction begins.
In fact, our in-house poll currently indicates that 37% of respondents expect the first aircraft to depart the new runway between 10-20 years. 35% predict within 10 years, while the remaining 28% anticipate that the runway will never happen due to legalities.
As with all decisions made by the government, there are always going to be unhappy people. Here are the 'losers' of the decision
Gatwick Airport
Gatwick is the busiest single-runway operational airport in the world. Located 30 miles south of Central London, the airport  saw 40.2 million passengers travel through its two terminals and 257,000 aircraft movements last year. Throughout the battle to win the government's approval to expand, Gatwick airport has always been second running, behind Heathrow. The benefits of expanding Heathrow over Gatwick were far outweighed. £211bn and 180,000 jobs with a Heathrow expansion, or £112bn and 49,000 jobs with a Gatwick expansion.
Following the decision, Gatwick CEO Stewart Wingate said: "We are disappointed as we do not believe this is the right answer for Britain. Gatwick has put forward a credible financeable and deliverable plan for expansion. It is a plan that can guarantee growth and guarantee certainty for Britain. We look forward to studying the full reasons behind the Government decision in detail. The challenges facing Heathrow have not changed.  Our message today is that Gatwick stands ready to proceed when the time comes."
Gatwick promised that the cost of an expansion at their airport would be privately funded, meaning an expansion could be possible if it can get past all the legal barriers on its own.
High Profile Politicians
Because such a high-profile decision for the country would have to come from the state, it became one of the most politicised topics in the last century. Political parties have treated the subject as a no-go area. Past proposals made by either a Conservative or Labour Government were met with the opposite party blocking any proposal, making them appealing to voters in the marginal constituencies located near and around the airports in question.
Leading up to the decision, various politicians have staked their own political lives should Heathrow expand. Former Mayor, now the Foreign Secretary, Boris Johnson said in his acceptance speech after being returned to Parliament declared that he would "[lie] in front of those bulldozers and stop the building, stop the construction of that third runway".
Conservative MP Zac Goldsmith, who represents the constituency Richmond situated 10 miles east of Heathrow under the approach path, added that he would resign as an MP in protest should Heathrow expand. Since the decision, Mr. Goldsmith has fulfilled his promise, resigning as MP for Richmond forcing an election that will now be held in December.
"There was no small print, no expiry date, no ambiguity. It was a simple promise. And it mattered. I know it mattered, because the thought of Heathrow expansion fills most of my constituents with dread."
The now, former Conservative, will stand in the by-election as an independent. The Conservative Party has said that they will not field a candidate in the election to challenge Mr. Goldsmith.
Current London Mayor Sadiq Khan previously backed Heathrow over Gatwick when he was Transport Secretary in the last Labour Government. Since becoming mayor, he asked the new Prime Minister Theresa May to expand Gatwick, but either way to make a decision soon. "This is the wrong decision for London and the whole of Britain," he said. Khan isn't going down without a fight and confirmed he will be exploring how he can best be involved in any legal process over the coming months.
Green Activists
Greenpeace has, predictably, disregarded any decision to expand Heathrow, and probably Gatwick if it had been chosen. In other words, it is a lose-lose result for green activist groups.
PlaneStupid, another activist group which infamously gained access to the northern runway at Heathrow, by cutting a hole in the metal perimeter fence of the airport at 3.30 a.m. and occupied the airport's north runway for 6 hours a few years ago.  The group says "we want to see airport expansion plans scrapped and an end to short-haul flights."
Nearby Homes
The construction of the new runway will inevitably require homes and villages to be demolished. Those who currently live inside the future perimeter fence will be subject to compulsory purchase of their home, receiving 125% of full market value for their homes, plus stamp duty, legal fees, and moving costs. Homes that won't be demolished will receive a package of over £700 million to insulate their homes to reduce noise. Another £40 million will be spent to insulate and ventilate schools and other community buildings.
Heathrow Airport
The decision means that the Heathrow air traffic controllers will not be receiving any more delicious cakes from their Schiphol colleagues, who, every time a decision on expansion is delayed here in the UK, send a cake to Heathrow Tower thanking them for not expanding.
 To find more information on the announcement, have a look here. Looking for the winners of the decision? Find out here.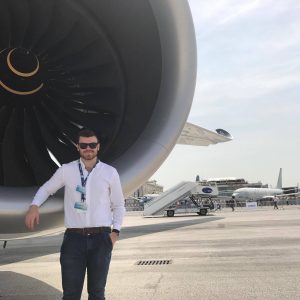 James is a keen aviation enthusiast from the United Kingdom. He has been flying since the age of 13 and today, aged 23, flies the Airbus A319/320 series for one of Europe's largest airlines.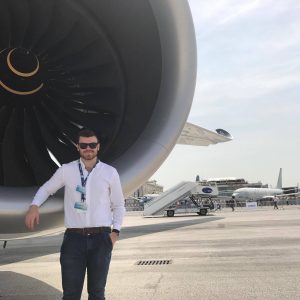 Latest posts by James Dinsdale (see all)