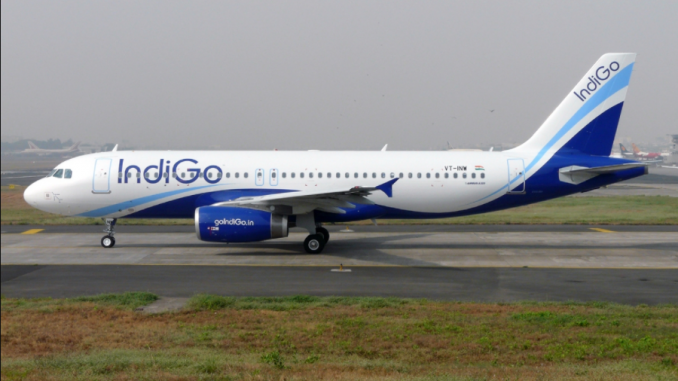 Indian low-cost carrier IndiGo has announced its plan to acquire the international operations of India's flag carrier airline, Air India. The low-cost carrier, based in Delhi out of Indira Gandhi International Airport, expressed its intentions to acquire the international operations or both Air India and its subsidiary, Air India Express with the aim of venturing into the long-haul market for the first time.
The plan, which was announced by the IndiGo's co-founders, Rahul Bhatia and Rakest Gangwal, could see the debt ridden carrier, Air India, have its debts written off and a narrower approach taken to its international operations.
Rahul Bhatia was heard telling investors that "We are interested in the airline operations of Air India. And more specifically, we are focused more narrowly on Air India's international operations and Air India Express."
The news came only a matter of weeks after the government announced plans to privatize the struggling flag carrier, in a bid to make it more appealing to potential buyers. The carrier, whose debts amount to approximately $8.5 billion, has previously struggled to find any interest, and as a result many experts are now calling for the debt to be written off if the airline is to attract a buyer.
IndiGo's cofounder, Rakesh Gangwal, highlighted how other airlines are in the process of developing low-cost subsidaries in the long haul market.
Gangwal stated "If we enter the space, we'll do it with the low-cost model. International long haul market is ready for low-cost long haul operations. Lufthansa, Singapore Airlines and Air France are all trying to build their own low-cost long-haul operations."
Despite the flag carriers woes, analysts believe that its large fleet and current market share make it an attractive proposition for the low cost carrier, highlighting the potential for success when combined with IndiGo's 40% market share of the domestic market.
Regardless of whether the deal with Air India goes through, Gangwal highlighted that "It makes fundamental economic sense for IndiGo to enter the long-haul international market via a low-cost model" and fully expects to see low-cost long-haul take to the skies for IndiGo in the future.
Josh is a long term aviation enthusiast and aspiring commercial airline pilot. From a young age he has immersed himself in all things aviation. From plane spotting at local airports and airfields, to racking up frequent flier miles on trips abroad, Josh is a huge AvGeek at heart. He is currently in his third and final year of university in the United Kingdom, studying for a degree in Air Transport alongside his full flight training towards a frozen Air Transport Pilot's license. He currently has his PPL and CPL with around 200 hours of flying experience in various aircraft and is expected to start his Instrument rating later this year. He frequently flies on one of his favorite airlines, British Airways and is an avid Avios collector and British Airways Executive club member.

In his spare time, while not studying, flying or immersing himself in aviation he enjoys spending his time volunteering in a variety of roles and running a blog to help other aspiring pilots pursue their dream.
Latest posts by Joshua Drabble (see all)