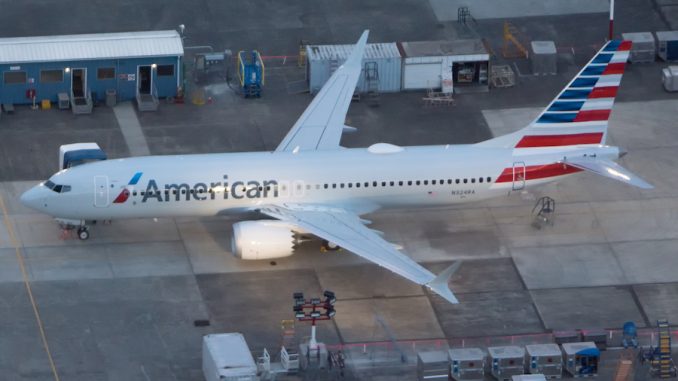 The first of 100 Boeing 737 MAX 8 aircraft to be delivered to American Airlines was rolled out of the paint hangar at Boeing Field on Monday night.
The airframe, LN6515, will eventually become one of nearly 1,000 aircraft currently flying for the world's largest airline. It will be the first of four 737 MAX 8s American is slated to receive this year. Beginning in 2018, Boeing is expected to deliver 20 aircraft per year to the Fort Worth, Texas-based airline until their order is filled.
The type is not scheduled to enter service until Nov. 29, when it will operate three daily flights between Miami International Airport and New York's LaGuardia.
At one point, the airline had announced the aircraft would feature 29 in. of seat pitch in a few rows of economy with the rest sitting 30 in. apart, which caused some backlash among the airline's customer base. After hearing the complaints, however, American decided to instead eliminate a row of Main Cabin Extra to accommodate the same legroom throughout the cabin.
Boeing touts the 737 MAX as "designed to offer the greatest flexibility, reliability, and efficiency in the single-aisle market." So far, airlines have caught on, as the MAX has amassed over 3,700 orders from nearly 90 different customers from across the globe, making it the fastest-selling aircraft in Boeing's 101-year history.
Airlines across three continents, including Dallas-based Southwest Airlines, have already taken delivery of their first MAX, with Norwegian Air already operating transatlantic flights with the long-range narrowbody aircraft.
The airline is expected to take delivery of the first 737 MAX 8 later this month.
This story was updated on September 13 at 8:00 p.m. ET to add an additional photo.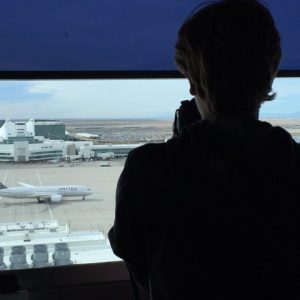 When he was just six months old, Parker took his first flight. From that point, he was destined to love aviation. His mom worked for Southwest Airlines much of his family have been frequent flyers on American Airlines for years, just as Parker is now. In 2015, Parker, inspired by aviation accounts on Instagram, decided to create an account of his own, and he hasn't stopped spotting since. On top of that, Parker has been writing for his school paper since his freshman year and has been writing and doing photography work for AirlineGeeks since August 2016.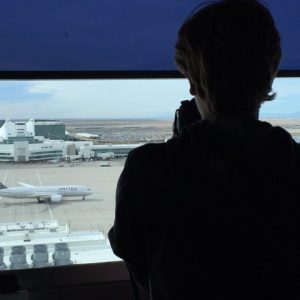 Latest posts by Parker Davis (see all)