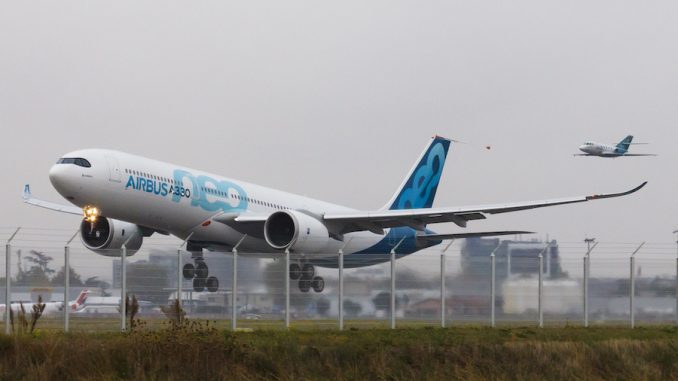 On Thursday, the Airbus A330neo underwent its maiden voyage departing from the airframer's headquarters in Toulouse, France.
Powered by two Rolls-Royce Trent 7000 engines, capable of delivering 72,000 lbs of thrust, the twin-variant aircraft became airborne from runway 32L at 09:57 a.m following three years of redeveloping the current A330 model.
Launched back in 2014 at the Farnborough Air Show, the A330neo was advertised to provide a 14 percent reduction in fuel burn per seat as well as extending its range by 400nm.
Although the aircraft has a 95 percent airframe commonality with the A330ceo, the most noticeable difference from its predecessor will be a new wing, including the addition of A350 styled winglets contributing to the reduction in fuel burn.
The fuselage of the neo's A330-800 and A330-900 will have the same length as the ceo's (Current Engine Option) A330-200 and A330-300 variants respectively.
Following the maiden flight, the type will need to accumulate around 1,400 hours to validate and assess handling characteristics, system operations, engine performance and cabin functionalities, the test program will use two A330-900neos and one A330-800neo to achieve this. 1,100 flight hours will be spent with the -900 to acquire its EASA & FAA certifications whilst the remaining 300 hours will be for the -800's own certification.
Out of the 212 combined orders, Hawaiian Airlines is the only operator taking the shortened A330-800 type with six orders. The rest of the orders for the A330-900 will see 66 delivered to AirAsia X, 28 to Iran Air, 25 to Delta Air Lines with the rest going to other airlines and leasing companies.
The first delivery is expected to go to TAP Air Portugal receiving the A330-900 variant in the middle of 2019. According to Airbus, airline pilots will be able to operate the A330neo, A350 XWB and A330 with one single certification – benefiting airlines such as Delta, TAP and AirAsia X who already operate A330s in their fleet.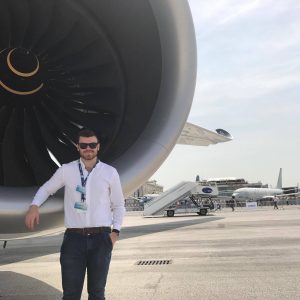 James is a keen aviation enthusiast from the United Kingdom. He has been flying since the age of 13 and today, aged 23, flies the Airbus A319/320 series for one of Europe's largest airlines.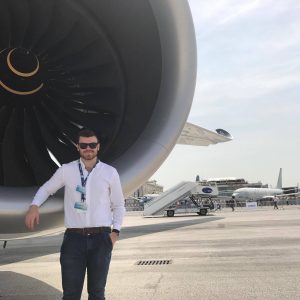 Latest posts by James Dinsdale (see all)