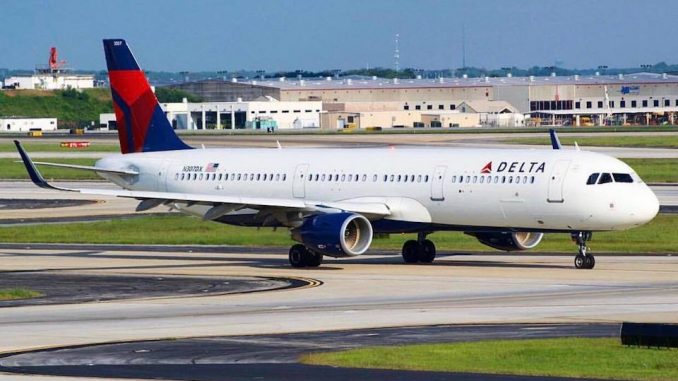 According to CNN Money, Delta Air Lines is planning to place a $12.7 billion order for additional Airbus aircraft. The Atlanta-based airline has been acquiring Airbus aircraft over Boeing jets in its last few orders and this announcement comes after a recent trade dispute over the airline's decision to purchase the Bombardier C Series aircraft.
Delta chose the Airbus A321neo, the newly-enhanced version of the A321 and largest member of the A320 family, for its latest purchase, sources told CNN Money. The A321neo is touted by the European aircraft manufacturer as having increased fuel efficiency and a lower price-per-passenger cost due to its cost saving amenities, such as sharklets.
Currently, Delta uses the A321 on short-haul routes across the country, Atlanta to Washington-Reagan for example, although the aircraft is more than capable of flying the airline's longer domestic routes.
Other U.S. airlines such as Virgin America, which was acquired by Alaska Airlines in 2016, have also acquired the aircraft for similar reasons and use them on popular transcontinental routes from New York to California, as well as on select over-ocean flights to Hawaii, highlighting the range and agility of this aircraft.
There is speculation that Delta's decision was not based solely on the merits of the aircraft. A recent trade dispute spearheaded by Boeing may have soured relations between the two aviation giants, thus, damaging a decade-long friendship.
In 2016, Delta placed an order for the Bombardier C Series aircraft, the newest and largest aircraft from the Canadian manufacturer with fuel efficient and passenger-friendly amenities. The deal, however, was perceived by Boeing to be unfair because of the subsidies given to Bombardier by the Government of Canada.
Boeing alleged that Bombardier's receipt of government subsidies allowed the manufacturer to sell the new C Series aircraft to Delta at a steep discount, undercutting Boeing. This is known as "dumping" to economists and is the process by which a company sells a product to a foreign customer at a lower price than it would sell it for in its home country.
Dumping is driven by government subsidies – in violation of NAFTA, the joint regional trade agreement between the United States, Mexico and Canada, and the rules of the World Trade Organization, which governs international trade – as subsidies allow for the products to remain profitable despite selling at a discounted rate. It was because of the rules against dumping that made Boeing's case against Bombardier.
Boeing filed an official complaint against Bombardier, requesting that the United States Government intervene and place a tariff on the aircraft to counteract the subsidy. The pro-American based manufacturing government under President Trump sided with Boeing and placed a 300 percent tariff on the aircraft.
However, the tariff encouraged Airbus to intervene and forge a partnership with the then-fledgling Bombardier. Under the partnership, Airbus and Bombardier would produce the C Series aircraft in Airbus' Mobile, Ala. factory, undercutting the tariff and creating more American jobs.
What Boeing thought was skillful maneuvering to get Delta's business was actually a huge blow to their relationship. Delta needed a short to medium sized aircraft with medium passenger capacity, which Boeing does not produce.
The smallest Boeing aircraft, the Boeing 717 which Delta already owns, does not have the fuel efficiency capabilities that the C Series has. The next highest aircraft would be the Boeing 737 MAX 7, which Delta must have thought was too big for what they needed.
By filing a complaint against Delta and Bombardier in order to get Delta to buy an airplane from Boeing that didn't meet their needs, Boeing effectively shot itself in the foot. Delta's newest deal with Airbus for its A321neos over Boeing's 737 MAX aircraft is indicative of this.
Delta's CEO Ed Bastian, despite the fight over the trade dispute, stated that Delta will still purchase Boeing airplanes. In an interview, Bastian stated: "Yes, we will be taking more Boeing aircraft." That statement is only logical as Boeing is still one of the largest aircraft manufacturers in the world, along with Airbus.
This isn't the first time that Boeing and Airbus fought for customers over its medium-range aircraft.
For years, Boeing's 757-200 aircraft was a direct competitor of Airbus' A321. Both have similar passenger capacity and range, but the 757 was favored by airlines due to its increased performance capabilities over the A321. More recently, the Boeing 737-900ER, the largest member of the Boeing 737 family, was a more equal competitor.
As Boeing and Airbus move into the next generation of their iconic aircraft with the Boeing 737 MAX and Airbus A320neo, it seems as though the race for fuel efficient, long range and passenger friendly aircraft is in full swing.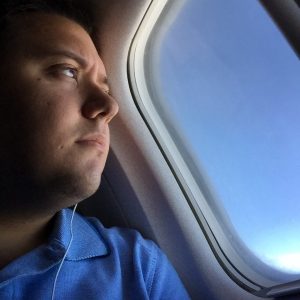 Tom has been flying for as long as he can remember. His first flight memory was on a Song Airlines 757 flying from LaGuardia to Orlando. Back then, he was afraid to fly because he thought you needed to jump off the plane in order to get off. Some years later, Tom is now a seasoned traveler, often flying to places just for the fun of it. Most of the time, he'll never leave the airport on his trips. If he's not at home or at work as a Line Service Technician at Long Island MacArthur Airport, he's off flying somewhere, but only for the day.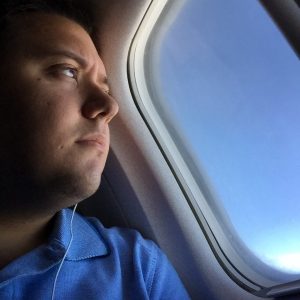 Latest posts by Thomas Pallini (see all)