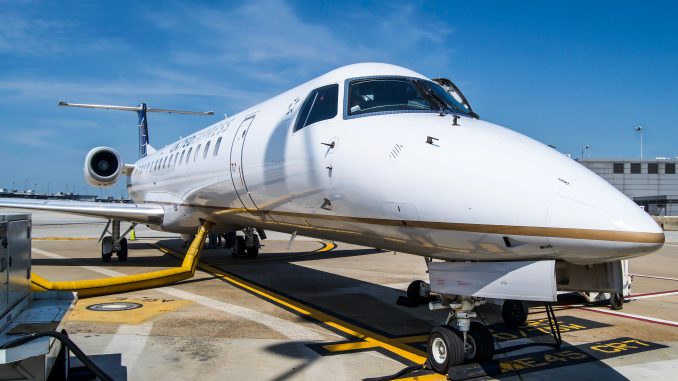 AirlineGeeks has partnered up with regional airline CommutAir to give AvGeeks an inside look at the operations of a regional airline and the life of a regional pilot through a series of articles and videos. Over the course of our partnership, we hope to give readers a behind the scenes look at what goes on behind the cockpit door and inspires the next generation of pilots.
Today's regional airlines operate about 50 percent of all flights for the "big-3," American Airlines, Delta Air Lines and United Airlines. They fly to two-thirds of U.S. airports, and fly jets that can almost traverse the 2,500-mile width of the United States.  They have long shed their "regional" and "turboprop" subsidiary role and are now a vital part of the airline ecosystem.
CommutAir, which provides regional flights for United Airlines under the United Express brand, is no exception. Once operating an all-turboprop fleet consisting of the Bombardier de Havilland Dash-8 and Beechcraft 1900 in the Northeast, the airline has shifted to an all-jet aircraft fleet consisting of a single aircraft type, the 2,000-mile capable Embraer ERJ145XR.
While now just acquiring and operating jet aircraft for the first time, CommutAir has an interesting history dating back nearly 30 years, making it older than many of the major carriers operating in the United States.
Serving the Northeast Now and Then
The airline began its operations in 1989 as a regional airline operating codeshare flights under the US Air brand. Headquartered in Plattsburgh, New York in the Northeast, where CommutAir would do most of its flying even to this day, the airline started operations with two Beechcraft 1900s.
In the early 2000s, the airline was flying aircraft from bases at Albany International Airport, where the airline has a maintenance base today, and Boston's Logan International Airport. The airline reached its peak in this era serving 15 cities in the Northeast, including international service to Canada. The number of destinations the airline serves today dwarfs that number by comparison.
After more than ten years of flying short-haul routes across the Northeast for US Air, the airline entered into a new partnership with Continental Airlines and began flying under the Continental Connection brand. Continental Connection was a heavy user of turboprop aircraft, operating aircraft such as ATR 42/72s, Beech 99s and Embraer E-120 Brasilias, allowing CommutAir and its fleet of Beech 1900s to fit right in.
In 2006, CommutAir embarked on an expansion to larger aircraft: the de Havilland Dash-8-Q200. Acquired from Horizon Air, the 37-seat aircraft boasted new amenities that included a longer range, pressurized cabin for higher-altitude flying, lavatories, overhead bins for small luggage, flight attendants and drink services.
In 2007, with 16 Dash-8-Q200s in its fleet, CommutAir phased out its Beechcraft 1900s with which it had launched 18 years earlier in Plattsburgh. The Dash-8 allowed the airline to fly more people on longer routes faster and in more comfort than its predecessor.
As part of the transition to the Continental Connection brand, CommutAir moved all of its operations substantially to Cleveland, a hub for Continental Airlines, in 2007. Basing operations and training in Cleveland allowed it to coordinate closely with mainline Continental. CommutAir would later expand back into the Northeast and Mid-Atlantic, opening bases at Newark Liberty International Airport and Washington Dulles International Airport.
In 2011, amid the merger between United Airlines and Continental Airlines, CommutAir continued growing its fleet with the acquisition of the Dash-8-Q300 which had a greater seating capacity over the Q200. These five aircraft were initially split three and two between Newark and Cleveland, respectively.
Once the two airline giants merged in 2012, CommutAir began operating under the United Express brand, its third mainline partner in its 23-year history and got to keep the gold globe livery on its tails.  The merger brought significant change to CommutAir's operations. Cleveland was no longer a United hub, and CommutAir shifted its operations to Newark and Washington Dulles and opened its main maintenance facility in Albany, New York. Today, CommutAir has flying bases in Newark and Dulles with their main maintenance base in Albany, NY, training center in Dulles, and its operations center and HQ in Cleveland.
As customer demand for longer-ranged regional flights continued to grow, CommutAir looked for replacement aircraft to continue its growth.  In November 2015, CommutAir reached an agreement with United to thrust into the jet age with the ERJ145.  The agreement included a 40 percent equity infusion by United, an agreement to replace the turboprops with jets and a plan to triple its fleet from 21 to 61 aircraft.  Later that month, CommutAir received its first Embraer ERJ145XR, registration N16147.
The last Dash-8-Q300 flight flew on Sep. 5, 2017, from Syracuse to Newark on N837CA as UA4913. Just a few months later, on Jan. 7, 2018, the last Dash-8-Q200, the first Dash aircraft type acquired by CommutAir, flew its final flight from Syracuse to Washington as UA4909.
Entering the Jet Age
While the first ERJ145 arrived in November 2015, it didn't start flying for CommutAir until June 2016. Its first flight from Washington to Columbia, S.C. marked the beginning of a new era for the airline: jet flying.
The aircraft is the workhorse of regional fleets across the world, employed by regional airlines in the U.S. including Envoy Air, Trans States Airlines, Piedmont Airlines and ExpressJet. At a $15 million unit cost new, the ERJ145 was the right entry-level aircraft for CommutAir to meet the demands of a continuously growing hub-and-spoke airline such as United.
The Embraer ERJ145, a perfect aircraft due to its economics, size and simplicity, was the aircraft for the job. With Rolls Royce AE 3007 jet engines, a 2,000-nautical mile range, a service ceiling of 37,000 feet and maximum speed at over 500 miles per hour, the ERJ145 is flying places almost double the range of its turboprop predecessors at more than double the altitude. The 50- seat aircraft also had more capacity than the Dash-8-Q200, being able to hold 13 more paying passengers.
For pilots, the difference between cockpits is huge. Instead of the older gauges found on the Canadian Dash-8s, the Brazilian Embraer ERJ145s feature Honeywell Primus 1000 avionics suites with 5 glass screens across the main panel and dual flight management computers.
Now, common stomping grounds for the aircraft outside of its East Coast bases of Newark, Washington and Albany have grown to include Jacksonville, Memphis and St. Louis, cities hitherto unknown to CommutAir pilots flying the Dash-8. With 29 jets and one on the way every month, the airline has already surpassed its previous Dash fleet in the number of aircraft.
The aircraft is a favorite among many as it has one key feature that many other jets do not have, regional or otherwise. Perhaps the best feature of this aircraft is the 1-2 seat configuration, meaning that on one side of the aircraft there is only one seat, an aisle and window combo, and on the other side there are two seats, an aisle and a window.
Typically only found in first-class cabins, the aisle/window all-in-one seat allows passengers to have the ultimate freedom to move about the cabin as they desire. Unlike other jets, two-thirds of the ERJ145 seats do not require the other passengers in your row to get up if you want to use the lavatory.
With a planned expansion to reach up to 61 aircraft, CommutAir is poised for continuous growth in the Northeast under the United Express brand. Already picking up some of United's newest routes, Newark-Presque Isle, for example, the airline is making good use of its new jet aircraft.
Quick Upgrades and Flow Throughs
For many entering the regional world, upgrading to the left seat is the dream. Earning the fourth stripe on your epaulets and calling the shots on your aircraft is a sure sign that you've made it in the industry. Just recently, CommutAir promoted a First Officer to Captain within 6 months of their date of hire, one of the quickest upgrades in the industry and its continued growth is projected to see this trend of rapid upgrades continue well into the future.
Additionally, through the airline's pathway program with its mainline partner and minority owner United Airlines, called the United Career Path Program (CPP), pilots are able to enter United's highly competitive hiring pool after they meet the program's requirements. The requirements to move over to United are either 1,000 hours as pilot-in-command or 3,000 total hours at CommutAir.
As getting to the major airlines is many pilots' goal, the pathway program gives prospective pilots ease of mind that they're on the express lane to the big leagues. Depending on the regional and its mainline partner, the process can take anywhere up to 7 years.  At CommutAir, given its growth and relationship with United, the fastest graduate moving on to United Airlines took just 2 years and 10 days.
AirlineGeeks would like to thank CommutAir for giving us access to one of their Embraer ERJ145 aircraft for the purposes of this article. Stay tuned for more exclusive content from our new partnership with CommutAir. Learn more about flying and working for CommutAir at FlyCommutAir.com.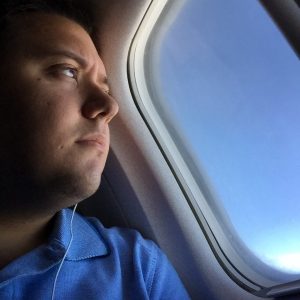 Tom has been flying for as long as he can remember. His first flight memory was on a Song Airlines 757 flying from LaGuardia to Orlando. Back then, he was afraid to fly because he thought you needed to jump off the plane in order to get off. Some years later, Tom is now a seasoned traveler, often flying to places just for the fun of it. Most of the time, he'll never leave the airport on his trips. If he's not at home or at work as a Line Service Technician at Long Island MacArthur Airport, he's off flying somewhere, but only for the day.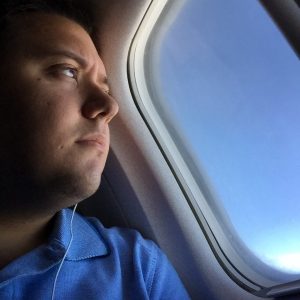 Latest posts by Thomas Pallini (see all)