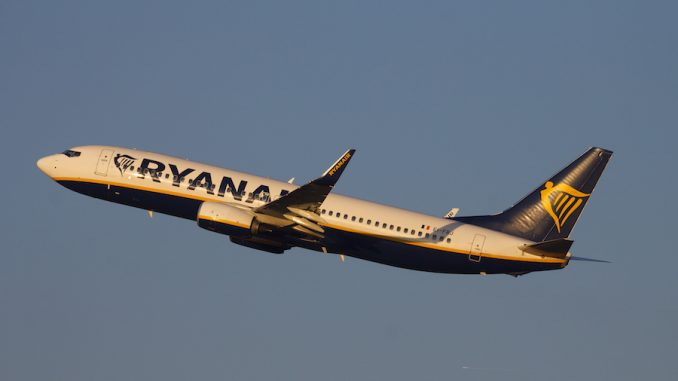 The European Commission has intervened in the wage conflict at Irish low-cost-carrier Ryanair. The airline is being requested to apply European Union (EU) lawfully and across its operations and to offer local contracts to local crews rather than Irish contracts to its entire staff.
Ryanair is currently in conflict with pilots and crews across Europe regarding wages and working conditions. The airline is insisting that Irish labor laws apply to all Ryanair employees, because staff work exclusively on Irish-registered aircraft.
The EU Commissioner for Employment, Social Affairs, Skills and Labour Mobility Marianne Thyssen, however, disagrees. She told German daily "Welt" that European Union law is clear on the matter. "The registration company of the aircraft is not relevant to determine which national rules apply to its crew. What is decisive is rather where an employee begins and ends his or her work day without requiring the employer to cover expenses."
The comments of EU commissioner Thyssen come just a week before Ryanair staff and unions are set to meet in Dublin to decide whether or not to begin the largest strike in the airline's history.
Her comments echo those of her colleague responsible for transport, Violeta Bulc, who stressed the importance of leadership of European companies in employee fairness and equity. She called on Ryanair to fully respect EU labor directives.
While the Irish carrier has made progress in some EU member states such as Germany, Spain and the Netherlands, where employees are now equipped with local work contracts, but given that Ryanair operates in every European country, many employees are still tied to Irish labor laws and unfavorable conditions.
A new round of strikes is set to start in Spain, Italy, Belgium, Portugal and The Netherlands on September 28. The strikes are set to continue every month in different countries if Ryanair does not agree to the unions' demands.
Ryanair remains optimistic that negotiations would conclude successfully, but the pilot's union was skeptical. "We have neither received an improved offer, nor has there been any discussions around arbitration to solve the pan-European issues at hand," Ingo Schumacher of the union wrote. Comments by the union representing flight attendants agreed with this assessment.
Travellers planning to fly with one of Ryanair's 444 Boeing 737s should check their flight status regularly in the coming weeks.
Adrian joined AirlineGeeks as a writer in 2017. He had always wanted to become a pilot and while he chose a different career path for now, his interest in aviation continues to grow every day. Adrian was fortunate to travel extensively for business in the past five years. As a result, he focuses his research and writing on passenger services and experiences on a variety of airlines. His favorite aircraft include the Airbus A350, A380, and the Embraer passenger jets.
Latest posts by Adrian Vannahme (see all)