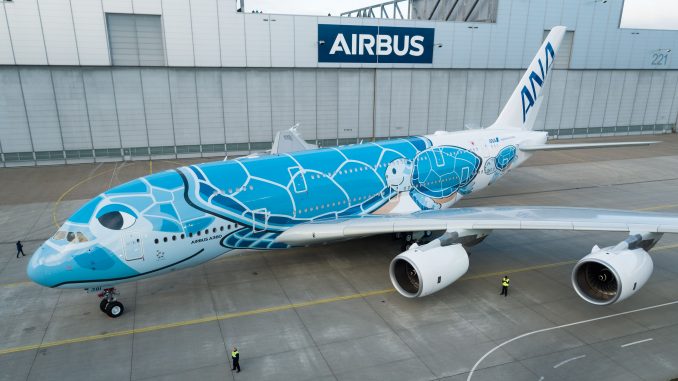 One of the three Airbus A380s on order to Japan's All Nippon Airlines (ANA) has rolled out of the paint shop in Hamburg, completing a 21-day paint job featuring the blue turtles of Hawaii.
This livery is the result of the hard and talented work of 120 painters using 3,300 liters of paint to cover a surface of 3,600m². 👨🏻‍🎨 #A380 pic.twitter.com/pV689OOogH

— Airbus (@Airbus) December 13, 2018
Design of the livery for the double-decker was part of a competition in 2016 where the airline received over 2,000 entries, with the winning entry was the turtle family theme.
This A380 which features the Hawaiian Sky ANA Blue scheme has been dubbed the 'Flying Hunu," which is a term used towards the sea turtle, a symbol for good luck, which reflects the affection the Hawaiian people have for the animal.
Yutaka Ito, ANA's executive vice president, said in a press release: "The Airbus A380 will be an important addition to ANA's current fleet and it will allow passengers to reach the scenic islands of Hawaii in comfort and style. The customized livery adds a personal touch that will make the trip that much more memorable."
The two other aircraft will feature a Hawaiian Ocean Emerald Green and a Hawaiian Sunset livery.
ANA's A380 will now undergo the cabin interior installation, which will feature 520 seats, including eight first class, 56 business, 73 premium and 383 economy.
The first passenger flight is expected on May 24, 2019, and will serve Tokyo Narita Airport to Honolulu, with ANA being the only Japanese airline to operate the aircraft.
This is not the first aircraft in ANA's fleet to wear a special livery. Currently, there are four Star Wars-themed aircraft: a Boeing 787-9 (R2-D2); a 777-200ER (C-3PO); 767-300ER (R2-D2 and BB-8); and a 777-300ER (BB-8).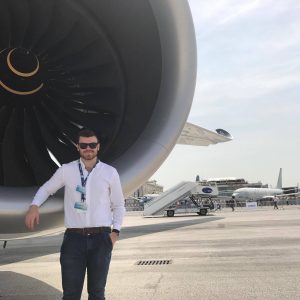 James is a keen aviation enthusiast from the United Kingdom. He has been flying since the age of 13 and today, aged 23, flies the Airbus A319/320 series for one of Europe's largest airlines.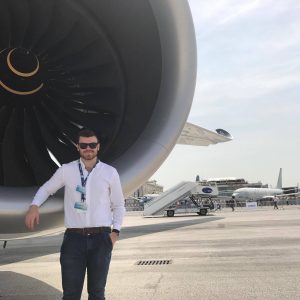 Latest posts by James Dinsdale (see all)