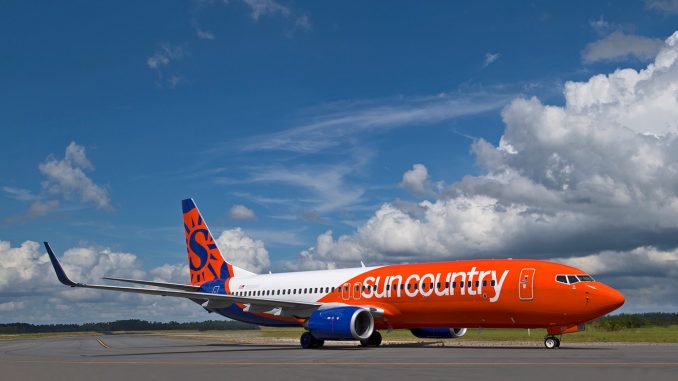 Sun Country Airlines announced on Tuesday in an email to customers a massive route expansion throughout the United States, Mexico and the Caribbean. In total, the airline will be adding eight new cities and 19 new routes as part of the expansion. In line with its transition to a low-cost carrier, the new routes are a combination of routes from its Minneapolis hub and point-to-point routes that don't pass through Minneapolis at all.
The new airports being added to Sun Country's network are Washington Dulles International Airport, Newark Liberty International Airport, Chicago O'Hare International Airport, Philadelphia International Airport, Sacramento International Airport, San Antonio International Airport and Providence's T.F. Green Airport. With this expansion, Sun Country is largely focusing on expanding its presence in the Northeast, where there is currently a gap in its network.
By adding those airports in the Northeast, Sun Country's focus is on transcontinental connections, taking advantage of Minneapolis' geography and offering passengers a low-cost option between those cities and existing cities such as Los Angeles, Las Vegas, Seattle, Portland, San Diego, San Francisco and even Anchorage, among others now including Sacramento. Currently, the airline only serves Boston and New York in the Northeast, which it has stated is mainly for its onward connections in both directions.
Outside of Minneapolis, the airline is growing its point-to-point network focusing on growing service from existing cities such as Portland, Nashville, Las Vegas, Dallas and Honolulu. From Portland, Sun Country will fly to Nashville, San Antonio and St. Louis; Nashville will see the addition of Los Angeles, Providence and Portland and Las Vegas will see international service to Los Cabos and Puerta Vallarta in Mexico but also service to Anchorage.
Dallas, an existing Sun Country focus city for international service, will see new service to Montego Bay, Jamaica and St. Kitts and Nevis. The airport is Sun Country's largest focus cities, with the greatest number of routes outside of Minneapolis. Though Sun Country has stated it will likely not become a full-fledged hub, the airline has shown its dedication to the city by continuing to grow its routes there.
As previously reported by AirlineGeeks, Sun Country has confirmed it will be growing its service to Hawaii by adding service to the 50th state from San Francisco. Currently, Sun Country flies from Los Angeles and Portland to Honolulu, with San Francisco being right in the middle, and appears to be undaunted by Southwest's upcoming entrance into that market.
The routes to and from Minneapolis are all summer seasonal routes with each having a different start date ranging from April to June. Each will run four-times-weekly on Mondays, Thursdays, Fridays and Sundays. Operating the routes in the summer allows for Sun Country to continue revenue streams during a season where Minnesotans aren't looking to travel to leisure destinations as much as they are in the winter to escape the cold.
With the announcement, the airline will serve 86 routes from 53 airports in the U.S., Mexico, and the Caribbean. This is a 40 percent increase from the airline's routes in June 2018. Sun Country began flying in 1983 as a charter airline. In 1999, the carrier began regularly scheduled commercial flights, initially offering 22 routes, primarily from its Minneapolis-Saint Paul (MSP) hub.
Passengers flying these routes will be flying in Sun Country's newest aircraft interiors, which AirlineGeeks got an inside look at in Minneapolis last month. The new interiors feature three different legroom choices as well as complimentary in-flight entertainment, power outlets and USB charging ports, recline at every seat and full tray tables, amenities not all found on other low-cost carriers.
Additionally, by the time these routes launch, Sun Country is expected to have completely revamped its reservation system and website. The renovation should allow for the use of self-serve ticket machines and a new website to accommodate the new passengers who will likely by flying Sun Country for the first time, where first impressions will be critical.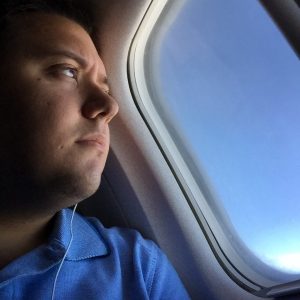 Tom has been flying for as long as he can remember. His first flight memory was on a Song Airlines 757 flying from LaGuardia to Orlando. Back then, he was afraid to fly because he thought you needed to jump off the plane in order to get off. Some years later, Tom is now a seasoned traveler, often flying to places just for the fun of it. Most of the time, he'll never leave the airport on his trips. If he's not at home or at work as a Line Service Technician at Long Island MacArthur Airport, he's off flying somewhere, but only for the day.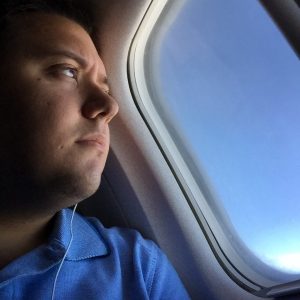 Latest posts by Thomas Pallini (see all)