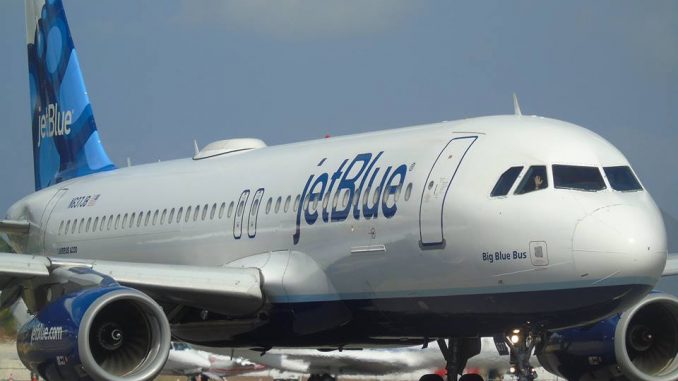 One of the casualties of the devastating Hurricane Maria and Irma in the Caribbean was the island of Sint Maarten, home to Princess Juliana International Airport. The airport, a mecca to aviation enthusiasts thanks to nearby Maho Beach where aircraft fly mere feet above one's head, was destroyed and access was restricted to the popular dual-country island.
In the months following the hurricane, a massive reconstruction effort was underway to rebuild the Caribbean, with the islands needing to rebuild in order to continue attracting tourists, the lifeblood of the region's economy. For Sint Maarten, rebuilding Princess Juliana was a top priority as it is the only major international airport with commercial jet service on the island acting as the gateway not only to the island but to neighboring St. Barths and Anguilla, among other smaller islands.
After being closed for over a month starting in early September, the airport finally reopened using temporary facilities in mid-October. To this day, the current main terminal's upper level with its four jetways capable of serving aircraft as large as the Boeing 747-400, operated by such airlines as KLM Royal Dutch Airlines and Corsair, remains unusable. Arrivals and departures are handled from the terminal's ground floor, which was reopened only two months ago in December 2018.
For over a year following the reopening of the airport, the airline's commercial operations were serviced from tents on the airfield. An incredibly modern and large international airport terminal reduced to "two large tents," according to The Daily Herald.
With construction on the airport continuing and the surrounding island beginning to see tourism rebound, JetBlue Airways has massively upgraded its service to Sint Maarten with a new route and the resumption of seasonal Mint service from New York and Boston.
New Service from Florida
As part of its point-to-point expansion largely focused on Florida, JetBlue announced in October 2018 that it would begin flying between its focus city in Fort Lauderdale to Sint Maarten in February 2019. At the time, the island was just over a year into its recovery.
The move was a risky gamble for JetBlue, as tourism was still stagnant and recovery efforts weren't moving quick enough. France 24 news reported that 20 percent of the island's population had left the island and the opulent French side was still in disrepair. However, JetBlue decided to double down on the destination, of which it served previously from both its New York and Boston bases.
Before JetBlue began service, ultra-low-cost carrier Spirit Airlines was also only airline operating service from Fort Lauderdale to Sint Maarten while American Airlines operated service from nearby Miami. Now, South Florida has three airlines providing connections to the island.
Service began from Fort Lauderdale to Sint Maarten on Valentine's Day, February 14, using JetBlue's workhorse Airbus A320 aircraft. Now, JetBlue is tied in second place with United for number of routes to the island, second only to American Airlines which serves Sint Maarten from its East Coast hubs.
The first flight was greeted by officials from both sides of the islands who welcomed the new service, which adds over 60,000 seats to the island over the course of the year. Unlike the Boston to Sint Maarten route, the Fort Lauderdale route will be operated year-round instead of seasonally.
"The addition of the Fort Lauderdale-SXM route by JetBlue and the return of its original flights allows for the further diversification of St. Maarten's Tourism Market," said Sint Maarten's Minister of Tourism and Economic Affairs Stuart Johnson. "The new flight signals St. Maarten's commitment to its responsibility of ensuring Airlift to the destination is sustainable and grows not only for traffic to SXM Airport, but also branching out to hub islands, Anguilla, St. Barths, Tortola, Nevis and Anguilla as we continue to rebuild the hub function of our destination."
Resumption and Addition of Mint Service from the Northeast
When JetBlue first began its premium cabin service, called Mint, on its Airbus A321 aircraft, the initial plan was for exclusive use on popular transcontinental routes and a sole Caribbean route. Quickly after its introduction, the cabin was debuted on more routes both across the U.S. and to Caribbean destinations, with Sint Maarten being one of the first destinations to receive the product in November 2016 on a seasonal basis.
The 16-seat business class cabin, the first of its kind for the formerly all-economy airline, would be aimed at the wealthier visitors to Sint Maarten and nearby St. Barths', Anguilla and other exclusive locales frequented by the upper class. Although JetBlue had served the island with daily service prior to Mint, it was the only airline with nonstop service from New York and Boston operating without a premium cabin, missing out on upper echeloned clientele.
When the service ended in spring 2017, it was expected to return that following winter for the peak travel season when cold Northeasterners escape misery for a few days or weeks. However, as Hurricanes Maria and Irma hit at the end of the summer that year, those plans were put on hold.
JetBlue only returned to the airport on Nov. 1, 2017, following a near-two-month absence, only operating flights on a twice weekly basis. It was clear that the market wasn't ready for Mint's return and thus, the return of the premium cabin was put on hold, until now.
For the first time since spring 2017, JetBlue resumed Mint service on its New York to St. Marteen route on Feb. 16, 2019, two days after starting service from Fort Lauderdale. The Mint service will only be offered once weekly on a Saturday-only service offered for the spring season in addition to its daily roundtrip flight, increasing capacity on the route by 159 seats on its Airbus A321 aircraft.
Planespotters on Maho Beach, however, will be treated to a second serving of JetBlue A321s as the airline also launched new Mint service from Boston on Saturday. In the same fashion as the New York route, the service will operate only on Saturdays for the spring season. The route is only JetBlue's ninth Mint route from Boston and the fourth to the Caribbean.
The commencement of Mint from Boston to Sint Maarten was supposed to occur in November 2017 but at the time when Mint was supposed to be launching, JetBlue was only returning to the airport after a brief hiatus following the hurricanes. However, the delay is finally over and after nearly a year and a half, Mint was launched on the Boston to Sint Maarten route.
A Slow Return to Normalcy Being Aided by JetBlue
As Sint Maarten continues its reconstruction efforts and Princess Juliana International Airport returns to its former glory, airlines are beginning to reinvest in service to the island with air traffic nearly back to pre-hurricane levels. Currently, Sunwing Airlines is the last on the list to resume service to Sint Maarten from both Toronto and Montreal, signifying The Friendly Island's return as a profitable and worthwhile destination.
With around 65,000 additional seats being sold to and from Sint Maarten with the addition of service from Fort Lauderdale and upgraded Mint service from New York and Boston, Sint Marteen will be welcoming more visitors to its door that will help aid the recovery. For every seat sold, a portion of the fare will also go to rebuilding the famed Princess Juliana International Airport as Sint Maarten levies a departure tax and airport improvement totaling around $40.
JetBlue Airways has not only returned to Sint Maarten with pre-hurricane levels but has launched new service to the airline, all within the span of a few days. Visitors, locals and planespotters can all rejoice as access to Sint Maarten has been restored with much-needed tourism dollars filling the seats of additional JetBlue aircraft arriving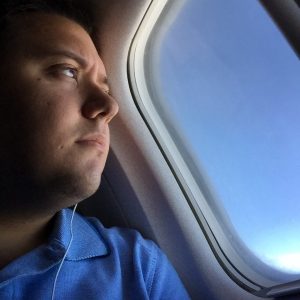 Tom has been flying for as long as he can remember. His first flight memory was on a Song Airlines 757 flying from LaGuardia to Orlando. Back then, he was afraid to fly because he thought you needed to jump off the plane in order to get off. Some years later, Tom is now a seasoned traveler, often flying to places just for the fun of it. Most of the time, he'll never leave the airport on his trips. If he's not at home or at work as a Line Service Technician at Long Island MacArthur Airport, he's off flying somewhere, but only for the day.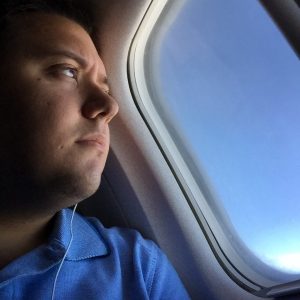 Latest posts by Thomas Pallini (see all)