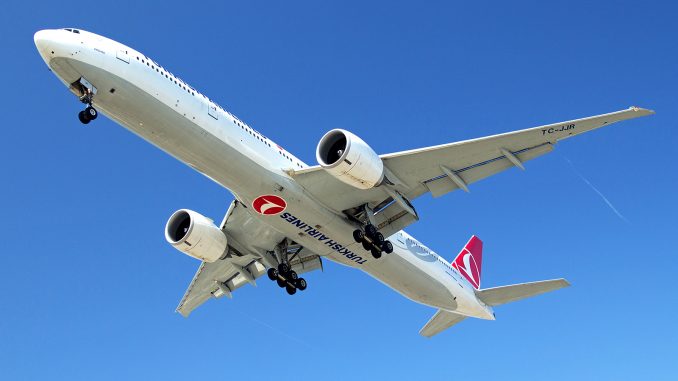 Istanbul's new mega airport finally appears ready to launch into full operating capacity. Several Turkish media outlets are reporting that operations from Istanbul Atatürk Airport (IST) will be moving to Istanbul Airport (ISL) on April 5.
While this represents another minor deviation from the previously targeted move by early March 2019, it is not as significant as earlier delays. ISL airport operator Istanbul Grand Airport (IGA) had officially opened the airport on October 29, 2018, then announced that all operations would move from IST to ISL by December 1, 2018, before pushing this objective further back to March 3, 2019. It now appears that April 5, 2019, is moving day in Turkey.
The mega airport can accommodate approximately 90 million passengers per year according to IGA. It is considered a prestige project for Turkish president Recep Tayyip Erdogan.
Once additional terminals are complete, the airport will be able to accommodate up to 200 million passengers a year. This phase two is expected to be completed in 2023, provided there are no further delays. The second phase expansion would make ISL the world's largest airport.
Once the growing and transitional pains have been overcome, ISL will offer flights to over 350 destinations worldwide, mostly thanks to Turkish Airlines. Annual cargo capacity of the new airport will be at 2.5 million tonnes initially, with the opportunity to increase to 5 million tonnes once phase 2 is completed, according to Turkish news outlet Hürriyet Daily News.
The transfer from IST to ISL will, however, cause delays and cancellations for some passengers, mostly of anchor tenant Turkish Airlines. There is a transition period between April 5 and April 7, during which only 70 flights per hour will be able to land and take off, down slightly from the current 80 flights per hour.
Once ISL is operating at full capacity, the old airport will essentially become a minor player in Istanbul's airport landscape. IST will only have small charter operations, government and cargo flights flying in and out of the airport. Istanbul's third airport, Sabiha Gökçen Airport (SAW) will continue to operate as is. The third airport is used mostly by holiday charters and low-cost carriers.
Adrian joined AirlineGeeks as a writer in 2017. He had always wanted to become a pilot and while he chose a different career path for now, his interest in aviation continues to grow every day. Adrian was fortunate to travel extensively for business in the past five years. As a result, he focuses his research and writing on passenger services and experiences on a variety of airlines. His favorite aircraft include the Airbus A350, A380, and the Embraer passenger jets.
Latest posts by Adrian Vannahme (see all)