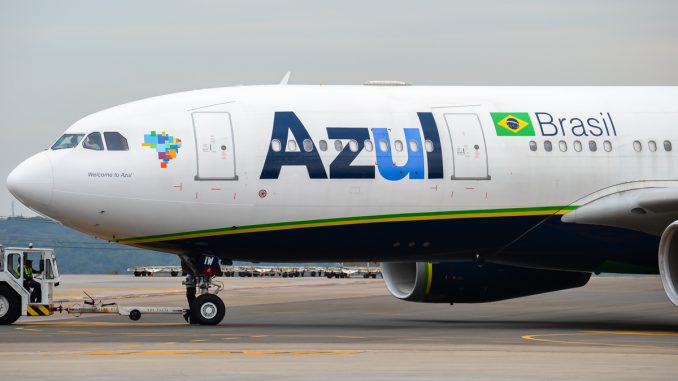 While Avianca Brasil's slots may have been auctioned last week, the discussion may not yet come to an end. As legal uncertainty looms over the validity of this auction, the slot sale could be reverted.
The main fight is over the slots in the oversaturated Congonhas Airport in São Paulo, which is part of the important "Ponte Aérea" to Rio de Janeiro's Santos Dumont Airport. Many parties have different views over it, being such a valuable asset. Legal bodies such as the Administrative Council for Economic Defense (CADE), the Ministry of Infrastructure and the Office of the Attorney General of the Union have asked for a change in the distribution rules of Congonhas Airport's slots.
Bradesco BBI, an investment branch of one of Brazil's biggest banks, has released a report that forecasts big changes in the Brazilian aviation market, if such a change happens, told Brazilian investment news website TradersClub.
According to the bank, there is the possibility that the National Civil Aviation Agency (ANAC), the civil aviation regulator in Brazil, would consider airlines with up to 39 slots as "new entrants", distributing the Avianca slots between them. In this case, Azul would benefit, since the airline has 26 single slots in the airport. This could potentially double the operations of the airline in Brazil's most important domestic airport.
There are also other airlines which would be considered as "new entrants" in Congonhas since they have no slots there. One of them is Passaredo, a small regional company which operates five ATR 72-500 turboprop aircraft. Passaredo has been dealing with ongoing financial issues from its past.
Bradesco forecasts Passaredo could get 10 slots in Congonhas, which could possibly draw Azul's attention for a takeover. The bank prices them at about $93  million, although the airline possesses a relatively large amount of debt.
This would be not new in Brazil. In 2009, TAM – currently LATAM – bought the small and near-bankrupt Pantanal Linhas Aéreas, taking over all of its Congonhas slots. This was considered by many analysts as a virtual slots sale, which is technically not allowed in the South American country.
The only takeover in which Azul was ever involved happened in 2011. Then, the airline merged with the regional company TRIP Linhas Aéreas creating the holding Azul/TRIP S.A.,  a maneuver to avoid the entrance of TAM in the regional market, but granted no Congonhas slots to Azul.
What Azul wants is to start operations in the Ponte Aérea to Rio without canceling any current operations in Congonhas, which feed two focus cities and one major hub of the airline, giving the Avianca slots high importance. The action put the airline in a public discussion with accusations against LATAM and Gol.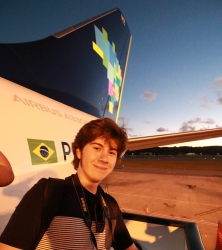 João has loved aviation since he was six-years-old when he started visiting his home airport in Porto Alegre, southern Brazil. As he always loved writing, in 2011, at age 10 he started his very own aviation blog. Many things have happened since then, and now he is putting all his efforts into being an airline director in the future.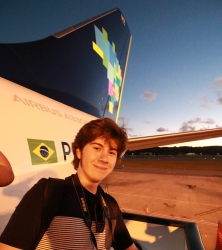 Latest posts by João Machado (see all)