Air Canada has unveiled which routes their new Airbus A220-300s will be deployed on, with the first one arriving in December of this year. From May next year, the airline will fly between Montreal's Trudeau airport to Seattle and Toronto Pearson to San Jose.
The Canadian flag carrier ordered 45 of the then known C Series aircraft from Bombardier back in 2016 to replace the outgoing Embraer E190s. The airline expects to phase out all 18 E190s that the carrier currently operates by the end of 2020.
The aircraft, now owned by Airbus, will fly to the heart of their main rival, Boeing, when it touches down in Seattle sporting Canadian colors.
Making the announcement through a press release, Mark Galardo, the Vice President of Network Planning at Air Canada said: "This aircraft is a game-changer for Air Canada as there is simply no rival in this category. The A220 will further strengthen our position on transborder and transcontinental markets and be instrumental in our continued growth. Our customers will benefit from innovative design features in a spacious and comfortable cabin."
Flight AC565 will depart from Montreal at 5:55 p.m. local time and arrive in Seattle at 8:45 p.m.with the returning flight AC564 departing Seattle at 8:35 a.m. and landing back at 4:34 p.m.
The second service, which will be the only year-long daily service between the two cities, will see flight AC765 depart Toronto at 8:55 a.m., landing in San Jose at 11:28 a.m., with the return departing at 12:15 p.m. landing back at 8:10 p.m.
The A220-300 comes with a range capability of around 3,200 nautical miles. Air Canada's will be set-up in a two-class cabin with 12 in business class and 125 in economy. Every passenger will have access to inflight entertainment with seat-back screens and Wi-Fi connectivity with USB and AC power plugs.
North American carrier Delta also has the A220-300 on order, with 50 expected to be delivered alongside the already 18 A220-100s currently operating out of 45 to be handed over to the airline. With current order numbers Delta will be the largest operator of the A220 family.
At the moment Airbus has 93 orders for the A220-100 version and 477 for the A220-300. So far 76 have been delivered out of the 570 total orders.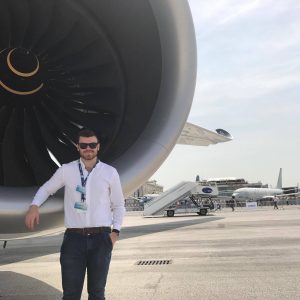 James is a keen aviation enthusiast from the United Kingdom. He has been flying since the age of 13 and today, aged 23, flies the Airbus A319/320 series for one of Europe's largest airlines.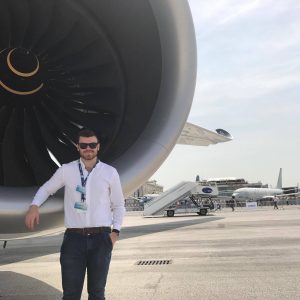 Latest posts by James Dinsdale (see all)