Two weeks after halting ticket sales, French carrier XL Airways has announced that it is suspending flights effective from Sept. 30 through until at least Oct. 3. The airline, based at Paris Charles de Gaulle Airport, operates a fleet made up of three Airbus A330-200s and one A330-300.
The airline started operations in August 1995 known as Star Europe before changing its name to Star Airlines two years later. The airline eventually became known as XL Airways France in 2006 and was part of the wider XL Leisure Group which also had XL Airways UK and XL Airways Germany.
However, on Sept. 12, 2008, the group finally succumbed to financial problems and entered administration becoming the biggest collapse of a British tour operator for over 30 years. XL Airways France managed to continue operating after being bought by Straumu Investment Bank based in Iceland.
Prior to the suspension of flights the airline operated regular services to cities in China, Cuba, Mexico, multiple overseas French islands and the United States.
This year has seen the financial problems arise again. In a statement published on the airline's website it said: "In collaboration with the French Civil aviation authority and the administrators appointed by the relevant French Court, due to its financial difficulties, XL Airways is deeply sorry to have to announce that XL Airways is suspending its operations effective today, 30th September 2019, at 3.00 pm until, 3rd October 2019 included."
The union representing workers say  "unfair competition" from foreign carriers has had a damaging effect on the airline. For the past year, the airline has been seeking new owners to help keep XL Airways flying and recently turned to the national carrier Air France for a potential buy-out."
"The situation of XL Airways is sadly revealing the difficulties of French air transport," said a joint union statement, as it urged the government, shareholders and regulators to find a solution to XL's problems. "We were totally abandoned and left to our fate," the statement continued.
Last week XL Airways released a statement requesting a meeting with Air France and the French authorities stating that it needs an extra €35 million euros ($38.6 million).
This news continues the dismal run of airlines closing down with Aigle Azur ceasing operations earlier this month after 73 years of flying. Aigle did receive bids for a takeover but was not to the standard required to continue operations.
In 2018, La Compagnie, an all-business-class airline, became part of the same company as XL Airways. The future of La Compagnie, which operates flights to New York is yet to be decided following the situation of its sister airline, though its flights will continue to operate regularly.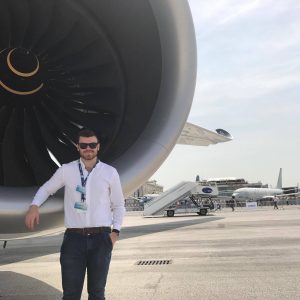 James is a keen aviation enthusiast from the United Kingdom. He has been flying since the age of 13 and today, aged 23, flies the Airbus A319/320 series for one of Europe's largest airlines.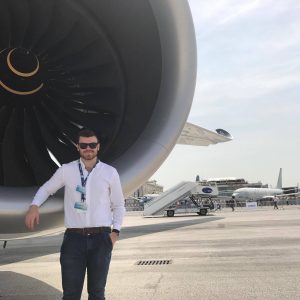 Latest posts by James Dinsdale (see all)