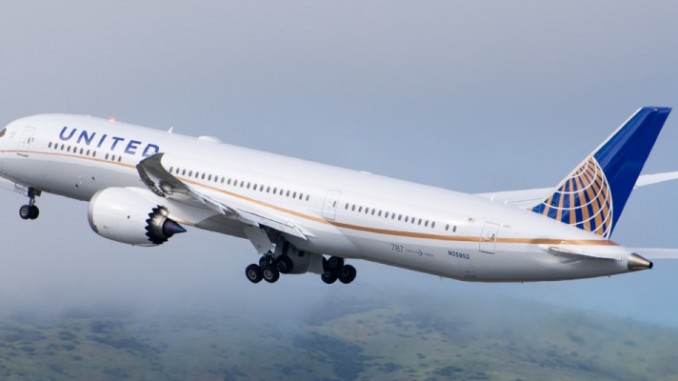 United Airlines has announced it will begin service between its west coast hub in San Francisco and Hangzhou, China.
This will be the airline's fifth new route this year from its San Francisco hub, a gateway to the Asia-Pacific region. United will operate the new route three times weekly with its state-of-the-art Boeing 787-9 Dreamliner aircraft beginning July 13. United will be the first U.S. airline to service Hangzhou, a rapidly growing city in the Eastern part of China.
"We look forward to welcoming Hangzhou to our global route network using the customer-favorite 787-9 Dreamliner," said Jim Compton, Vice Chairman and Chief Revenue Officer at United. "We will offer customers unique nonstop flights between the Wets Coast and one of China's fastest-growing travel markets. Additionally, customers travelling from China to the U.S. will find convenient, easy connections at our San Francisco hub to many U.S. business and leisure destinations."
The airline's new service will cater to its Chinese customers by offering in-flight entertainment options in Chinese languages, Chinese-style in-flight cuisine, and Mandarin-speaking flight attendants.
United has served China for 30 years now, and recently celebrated its anniversary in February of this year. Other cities that the airline offers service to in China include Beijing, Chengdu, Hong Kong, and Shanghai. The airline will also begin service between San Francisco and Xi'an on May 8th with its Boeing 787 aircraft.
The Schedule
| | | | |
| --- | --- | --- | --- |
| Flight # | Depart | Arrive | Days of Service |
| UA982 | San Francisco 14:15 | Hangzhou 18:10 (+1) | M, W, Sa. |
| UA983 | Hangzhou 11:30 | San Francisco 08:25 | M, W, F |
*All times local
Both legs of the flight will be long, with the Westbound flight time set at 12 hours, 55 minutes, while the Eastbound flight time set at 11 hours, 55 minutes. Hangzhou is the capital of China's Zheijang province and will be the airline's fifth destination in mainland China. Located approximately 100 miles southwest of Shanghai, Hangzhou serves as a thriving and upcoming business market with hopes of continuing its quest to expand in Asia.
Tyler has been an aviation enthusiast for as long as he can remember and is currently pursuing a Bachelor's degree in Aviation Administration with a minor in Social Media Marketing from Lewis University in Romeoville, IL. His preferred airline is United and his favorite aircraft is the Boeing 777 and 757. Tyler has his fourth-degree black belt in Taekwondo and is unlikely to be seen without Starbucks in his hand. He is also an avid plane spotter. Tyler always has a smile on his face and his eyes pointed skyward.
Latest posts by Tyler Tashji (see all)