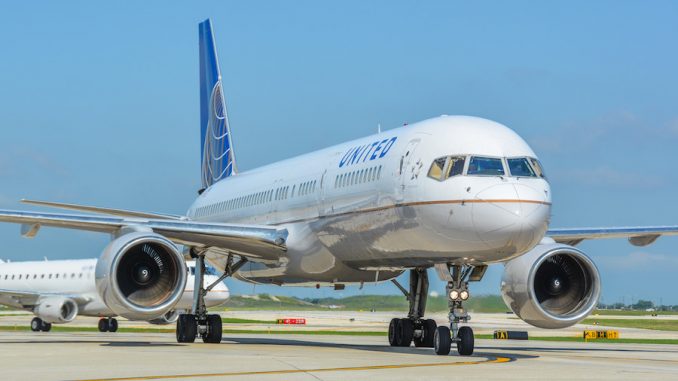 Newcastle Airport has been subjected to a huge blow in their international portfolio as United has announced that they will not be returning to the north eastern airport in 2017. The airline continued operations on the Newcastle-Newark service until September 6th. This means that the airline does not have an American carrier operating to the airport.
Commenting on the route suspension, Nick Jones, the Interim CEO of Newcastle Airport expressed his disappointment by saying, "We understand that this will be very disappointing news. We, United Airlines and our regional partners really have given the New York route our best possible shot during its seasonal period of operation. Passenger numbers in 2016 have been higher than in 2015, but with great regret we understand United's decision. We would like to thank all of our customers who have used the service. We continue to have numerous connections for business travellers to the US via our Heathrow, Amsterdam, Paris, Dublin and other hub services, regular Thomson flights to Orlando and Cancun, as well as seasonal leisure flights to New York with Jet2.com, and we will continue to explore future opportunities for transatlantic flights. Newcastle International Airport remains very strong, with passenger numbers growing, and a number of new routes, including Berlin, Warsaw and Gdansk, recently announced. This news regarding the New York service is certainly not reflective of the general trend at the Airport."
This doesn't just affect Newcastle as an airport. It also affects the local businesses that operate within the Newcastle area. Councillor Iain Malcolm, Leader of South Tyneside Council, and of the LA7, said, "This is disappointing news. The region pulled together magnificently to secure a New York service, and we have all worked extremely hard to make it work. While it is a blow to lose the service, especially given that numbers were up, the reasons are understandable. Newcastle International Airport, however, remains in good shape with strong growth in passenger numbers and a significant number of new services announced recently."
It is quite understandable that United has pulled out of this market. They currently have flights from Edinburgh, Manchester, Heathrow, and Glasgow, showing quite a saturation in frequencies as passengers can transit between different airports for different prices. Also, the distance between the other airports are relatively close.
Bearing the competition from Thomson and Jet2, it could potentially be more difficult for United to acquire the passengers as Newcastle is predominantly a tourist travelling airport. Passengers may not want to stopover in Newark to get to their destinations, hence why they would use Thomson for flights to Orlando and Cancun.
Now, United's main focus would be on the denser UK destinations such as Manchester, Heathrow, Glasgow, and Edinburgh.
James is a passionate AvGeek who has been actively spotting for years. James has been an Aviation Enthusiast for 7 years and has a fond likening to Concorde! James hopes to grow in the aviation industry with journalism being his primary focus.
Latest posts by James Field (see all)