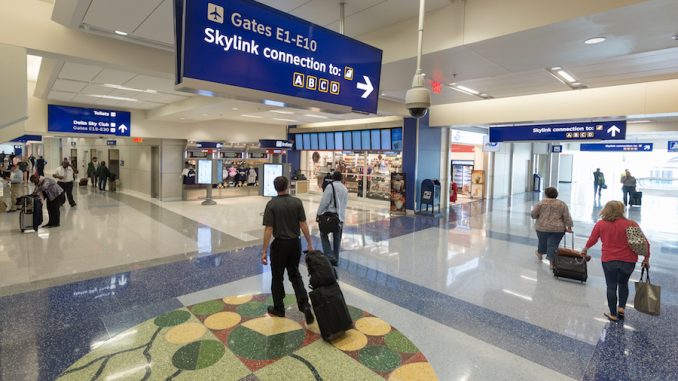 Back in 1974, Dallas/Fort Worth International Airport opened with four terminals, one of which was christened "Terminal 4E." Delta Air Lines quickly moved into the space, establishing a mini-hub out of the terminal (called "Easy Street") that would lead to control of nearly 30 percent of the airport's traffic.
As Delta's dominance at the airport continued to grow, the airline opened a 9-gate satellite terminal connected to 4E by an underground walkway. This left them with control of 35 gates with more than 350 daily departures from DFW, second only to American Airlines.
Delta was forced to cut operations to DFW significantly in the 1990s and 2000s as American began to gain more connecting passengers, which had previously been a huge part of Delta's operations. By 2003, only 60 daily departures were operated by mainline Delta aircraft, the rest relegated to regional jets. In 2005, Delta dealt the final blow to their DFW hub, leaving just 22 daily flights remaining to a few Delta hubs.
The airline worked diligently to improve and add upon what is now called "Terminal E," which has now become a terminal only frequented by carriers that show little presence at DFW compared to American, like United and Spirit, among others. The real saga, however, lies in the satellite terminal.
The satellite closed in 2005, when Delta pulled out, leaving no use for the smaller terminal's nine gates. In 2009, the airport opened its arms to federal workers who arrived from New Orleans International Airport in an attempt to escape a hurricane bearing down on the city. But after that, the set of nine gates was left just as it had been before 2009 – with no airline to care for it the way Delta had back in the 1990s.
But in July 2012, the satellite got a burst of life when the airport announced they would reopen it so various carriers could utilize it as their gates when the main terminal received renovations. At the time, a DFW spokesperson said the airport and its employees were thrilled to see that it only took 36 hours to turn the lights and air conditioning back on, saying they were confident it had been "mothballed appropriately" to preserve all it had to offer.
In October of that year, Spirit operated the first flight out of the satellite in seven years after one of their Airbus aircraft pushed back into the apron. At the time, airport CEO Jeff Fegan told reporters how excited he was about the potential of the terminal.
"The reopening of the Terminal E Satellite is a clear sign of the great progress we are making on our plans to reinvigorate our original terminals," Fegan told the Dallas Morning News. "With this facility, we can continue to serve our partner airlines and our passengers with a high quality environment and with a minimum of disruptions while we revitalize the remainder of Terminal E under the [Terminal Renewal and Improvement Program]."
Now, Spirit, United, and other airlines operate dozens of daily flights out of the satellite. United even has a lounge at the entrance to the satellite, really emphasizing the confidence they have in the set of gates on the outskirts of the terminals.
The airport has also expressed their desire to keep the satellite open past the renovations of Terminal E, though the exact plans are not yet known. But until all the renovations are done, the Terminal E Satellite will continue to live on, taking the airport back to the "Easy Street" days for all to see.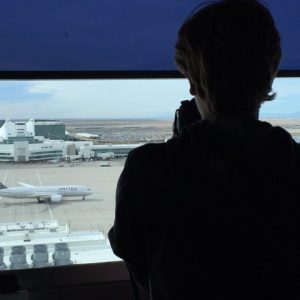 When he was just six months old, Parker took his first flight. From that point, he was destined to love aviation. His mom worked for Southwest Airlines much of his family have been frequent flyers on American Airlines for years, just as Parker is now. In 2015, Parker, inspired by aviation accounts on Instagram, decided to create an account of his own, and he hasn't stopped spotting since. On top of that, Parker has been writing for his school paper since his freshman year and has been writing and doing photography work for AirlineGeeks since August 2016.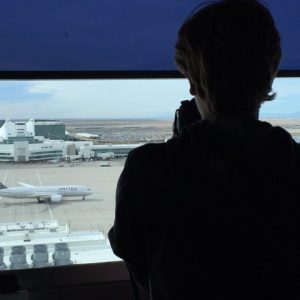 Latest posts by Parker Davis (see all)