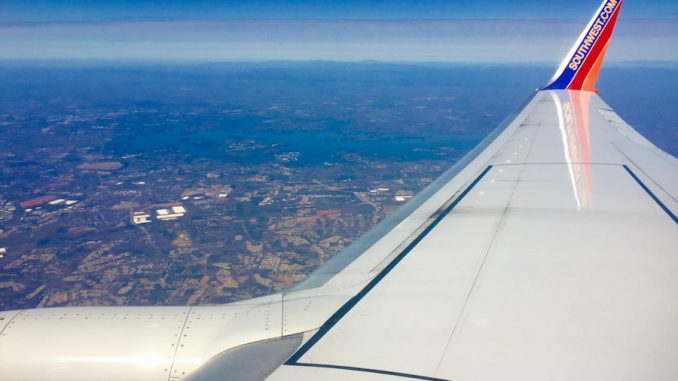 Southwest Airlines is offering passengers multiple opportunities to view the Great American Eclipse onboard its flights on Aug., 21, 2017. Yesterday marked the one-month countdown to the date of the eclipse that will be viewed from coast to coast.
To help passengers experience the full effect of the eclipse, the airline will be offering commemorative items, such as viewing glasses, "cosmic cocktails," and social media engagement.
The Great American Eclipse has not been seen for nearly 100 years, with the last one viewed in 1918. Spanning coast to coast, to be able to view the eclipse in partial or in totality is a one in a kind experience.
"Not to throw too much shade but with 3,857 flights scheduled to operate that day using our all-Boeing 737 fleet, we'll be unmatched in offering hundreds of seats in the air over the continental U.S. that morning with a potential view of the rare sight," said Warren Qualley, Manager Meteorology for Southwest.
"We plan to showcase the glow of our everyday Hospitality in a different light on these celebratory flights in our summer flight schedule and our team of Meteorologists is working hard to provide clear viewing of this solar spectacle from our flights! The next total solar eclipse visible in the U.S. won't occur until Apr. 8th, 2024, so don't miss this opportunity," Qualley continued.
The Dallas-based carrier has given a list of flights that are most likely of offering the best views of the solar eclipse:
Southwest flight 1375 departing Seattle-Tacoma at 09:05am PDT for St. Louis
Southwest flight 1368 departing Portland at 09:05am PDT for St. Louis
Southwest flight 1577 departing Denver at 10:20am MDT for St. Louis
Southwest flight 301 departing Denver at 10:20am MDT for Nashville
Southwest flight 1969 departing Denver at 09:50am MDT for Atlanta
Alaska Airlines, unlike Southwest, has put together a special flight for eclipse chasers and astronomy fans alike. With its flight departing Portland (PDX) at 7:30 a.m. local time, those onboard will be among the first in the U.S. to view this eclipse.
Though Alaska's flight is currently invitation only, the airline is offering one lucky person and a guest to be onboard this historic flight. As of yesterday, the contest is available through the airline's social media channels.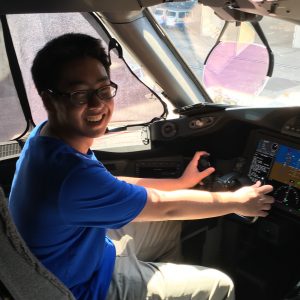 Ever since he made his first trip on a Boeing 747 in 2005, Samuel has been an AvGeek at heart. He is a dedicated United (ex-Continental) loyalist and frequent flier who attempts to live by Continental's slogan, "Work Hard, Fly Right." He has a huge love for the Boeing 777 along with any other Boeing wide body aircraft. Samuel is an avid collector of all types of airplane memorabilia ranging from model airplanes to in-flight magazines. In his free time, Samuel enjoys playing guitar and piano, and he is constantly on various airline websites scanning for any breaking news.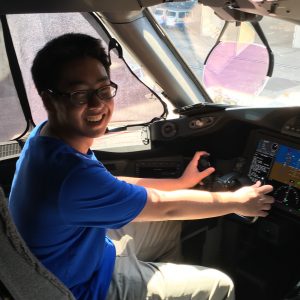 Latest posts by Samuel Chen (see all)