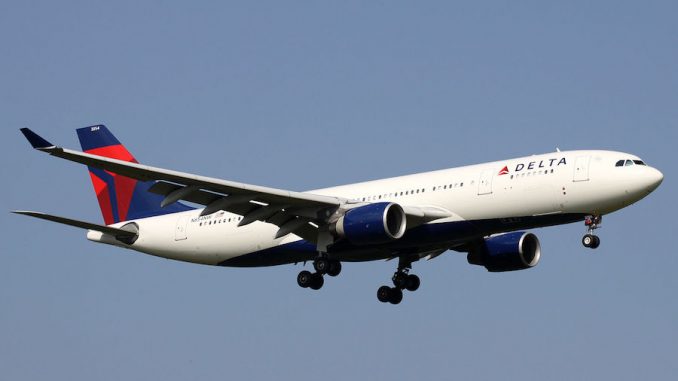 Beginning March 24, 2018, Delta will add new service between its New York-JFK hub and Lagos, Nigeria. This three-times-weekly service complements the Atlanta-based carrier's Atlanta to Lagos flight, which operates four-times-weekly.
The service is scheduled to operate as follows Delta flight 415 departing JFK at 10:50 p.m. and arriving in Lagos at 2:05 p.m. the following day.The outbound service will operate on Tuesday, Thursday, and Sunday.
Delta flight 215 will depart Lagos at 10:30 p.m. arriving at JFK at 5:30 a.m. on Monday, Wednesday, and Friday. All times are local.
Delta's Vice President-New York, Henry Kuykendall, in a statement said, "JFK is one of Delta's gateways to the world, and we're proud to make that world a little smaller with the launch of service to Lagos."
"This new route to the African continent joins existing service from JFK to Dakar and Accra, and follows new trans-Atlantic routes to Lisbon, Berlin and Glasgow that began this spring. We're proud to continue to grow and refine our network to serve the more than 27 million Delta customers that pass through New York every year."
The airline will utilize an Airbus A330-200 aircraft, operating a 34, 32, and 168 seating arrangement in Delta One, Delta Comfort Plus, and main cabin respectively. The airline said complimentary meals, with locally sourced food and beverages will be provided across all cabins.
In the airline's Delta One cabin, customers will also be provided with Westin Heavenly In-Flight Bedding, noise cancelling LSTN headphones, and TUMI amenity kits. All 34 lie-flat seats will also benefit from direct-aisle access.
Delta currently operates the most services to Africa, of any U.S. airline. It currently operates services to four cities: Accra, Ghana; Dakar, Senegal; and Johannesburg, South Africa alongside its existing service to Lagos from its Atlanta hub. The airline will mark its 10th anniversary of the service in December.
"Nigeria has been a strategically important market for Delta over the past 10 years and is a mainstay in our African network," said Dwight James, Delta's Senior Vice President – Trans-Atlantic. "As we look ahead to the next decade, we are improving the product offering with the A330 and increasing the number of seats from Lagos."
Josh is a long term aviation enthusiast and aspiring commercial airline pilot. From a young age he has immersed himself in all things aviation. From plane spotting at local airports and airfields, to racking up frequent flier miles on trips abroad, Josh is a huge AvGeek at heart. He is currently in his third and final year of university in the United Kingdom, studying for a degree in Air Transport alongside his full flight training towards a frozen Air Transport Pilot's license. He currently has his PPL and CPL with around 200 hours of flying experience in various aircraft and is expected to start his Instrument rating later this year. He frequently flies on one of his favorite airlines, British Airways and is an avid Avios collector and British Airways Executive club member.

In his spare time, while not studying, flying or immersing himself in aviation he enjoys spending his time volunteering in a variety of roles and running a blog to help other aspiring pilots pursue their dream.
Latest posts by Joshua Drabble (see all)