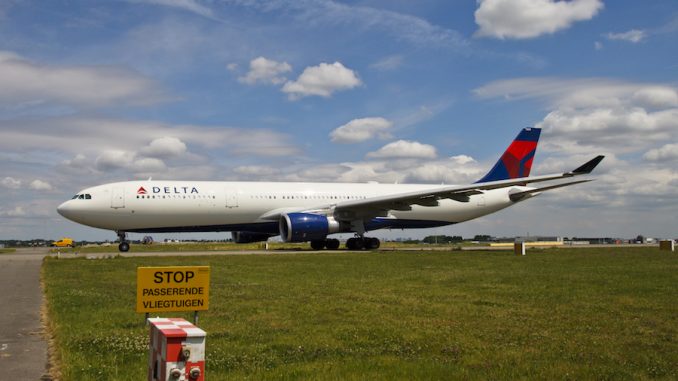 On Friday, the U.S. Department of Transport (DOT) granted approval to the proposed joint venture between Delta Air Lines and the South Korean flag carrier Korean Air. The deal, originally struck on June 23, is now awaiting official approval from the DOT's Korean counterpart, the Korean Ministry of Land, Infrastructure, and Transport.
On gaining approval in the U.S., Delta's Chief Executive Officer Ed Bastian thanked the DOT for "approving this world-class partnership, which will create more choices, frequencies, and destinations for customers traveling between the key markets in the U.S. and Asia."
"We look forward to offering our customers the leading customer experience across the Pacific, with seamless connections, world-class facilities, and amenities on the ground and in the air, as well as substantial frequent flyer benefits," said Bastian.
Broadly speaking, a joint venture allows the two companies involved in the venture to coordinate key areas of their respective businesses, such as benefitting from their partner's sales strength in their home markets. Customers will benefit by being able to earn and redeem airline miles on programs from either airline, as well as from the increased cooperation between the two airlines.
There are a number of well-established joint ventures in global aviation, such as American Airlines' joint venture with British Airways, Iberia, and Finnair. United Airlines also has a partnership with Germany's Lufthansa and Japan's All Nippon Airways.
Journey planning can also become more flexible, with such agreements allowing airlines to offer more seats over certain routes, as well as more synchronization of ground and in-flight services. The venture is estimated to open up a combined network of over 290 destinations in the Americas, as well as over 80 in Asia.
The main features of the Delta-Korean venture include:
Expanded codesharing in the trans-Pacific market
Joint sales and marketing initiatives in Asia and the United States
Co-location at key hubs with seamless passenger and baggage transit experience
Enhanced frequent flyer benefits, providing customers of both airlines the ability to earn and redeem miles on Delta's SkyMiles and Korean Air's SKYPASS programs
Increased belly cargo cooperation across the trans-Pacific
The business relationship between the carriers began in 2000 when they acted as founding members of the SkyTeam airline alliance. This isn't the first joint venture for Delta. The Atlanta-based airline has seven separate joint venture agreements in place, such as with Air France-KLM-Alitalia, and Virgin Australia.
One intriguing aspect of the deal is the fact that Korean Air is one of the largest foreign operators in mainland China, something which Delta will no doubt hope to greatly benefit from. Currently, United is the U.S. airline with the largest presence in China, a title that Delta will be challenging with the agreement.
The burgeoning market for flights between the Americas and Asia has seen the introduction of several new routes this year. These new routes include Delta and Korean's new route from Atlanta to Seoul, introduced to coincide with the June announcement of this joint venture, and American Airlines' new daily route between Los Angeles and Beijing.
At the time of publishing, there is no timescale for when the Korean Ministry of Land, Infrastructure, and Transport will make their decision on the venture. However, the confirmed approval of the U.S. Department of Transportation is a huge step toward completion of the deal.

Andy flew regularly from a young age on family holidays, but his interest in airplanes really began when he saw Concorde flying over his grandparents' house on final approach. He's recently completed a degree in Electrical Power Engineering, and in his spare time writes, plays guitar, and takes a beating at squash.

Latest posts by Andy Nelson (see all)