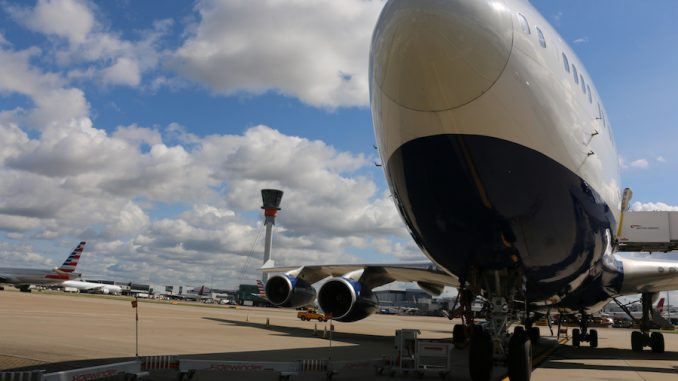 While many travelers in the United States are left at the mercy of airlines when it comes to irregular operations, the European Union has a series of passenger protections that entitle passengers on certain flights to compensation based on varying factors.
European Commission Regulation 261
The regulation, known as the Flight Compensation Regulation (EC) 261/2004, established a series of rules entitling passengers to monetary compensation, ranging from €250 to €600 depending on the type of travel disruption when irregular operations occur. This regulation applies to the majority of flights departing from and arriving in a member state of the European Union, as European Commission rules apply to all EU states.
Covered travel disruptions include involuntary denied boarding, cancellations and delays. The amount and type of compensation vary on the severity of disruption. Passengers can receive cash compensation, a rerouting, refunds, and accommodations. In some cases, with a signed agreement from the passenger, airlines may also issue compensation in the form of travel vouchers or other services.
In general, airlines are obligated to display a notice informing passengers of their rights and also provide a written notice of their rights during flight cancellations, delays or denied boardings. As with nearly all government regulations, however, it's somewhat challenging to navigate EC 261. The common traveler usually isn't aware of what exactly they are entitled to and how to claim the compensation.
This is an area where many new businesses have sprung up, taking advantage of the potential confusion that may occur in the compensation process. These companies work on behalf of disrupted passengers to claim compensation from irregular operations, in return for a cut of any payouts.
AirHelp
AirHelp is one of those companies that seems to have a reasonable game plan. From the early years winning awards in start-up competitions to now, the company has built a name for itself as a reliable way for passengers to seek the compensation they are entitled to.
Earlier this year, AirHelp partnered with TripIt to proactively send members emails identifying flights that could be eligible for compensation several years into the past. In addition to the partnership, AirHelp launched the first tool to allow passengers to map their trips and easily identify flights that may be eligible for compensation.
According to AirHelp CEO Henrik Zillmer, over nine million air passengers are entitled to compensation of some sort but most don't know that they are eligible or how to claim it. Therefore, AirHelp is built with the customer in mind.
The company also offers a unique artificial intelligence tool that functions, essentially, as a lawyer to increase the likeliness of court success in compensation cases that require court visits to properly settle. AirHelp believes that these tools will allow the company combine the expertise of hundreds of legal specialists with machine learning to provide the most advanced and consumer-friendly travel solutions.
AirHelp has been in operation for a few years now and has just completed Series A financing, the name giving to the first round of investments by venture capitalists in the company. The company has built itself around a series of consumer-friendly tools to help grow the business.
While it seems to have a good strategy against competitors, how the company will continue to retain its competitive edge remains to be seen.

Hemal took his first flight at four years old and has been an avgeek since then. When he isn't working as an analyst he's frequently found outside watching planes fly overhead or flying in them. His favorite plane is the 747-8i which Lufthansa thankfully flies to EWR allowing for some great spotting. He firmly believes that the best way to fly between JFK and BOS is via DFW and is always willing to go for that extra elite qualifying mile.

Latest posts by Hemal Gosai (see all)