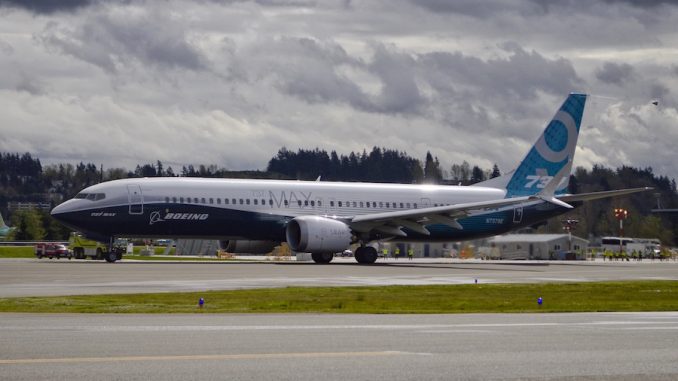 Just three days after the aircraft was cleared for commercial operations by the Federal Aviation Administration (FAA), United Airlines announced its initial routes for the carrier's newest single-aisle addition, the Boeing 737 MAX 9 aircraft. The announcement comes after an exciting month for Boeing, first with the unveiling of the 737 MAX 7 aircraft two weeks ago and now with the issuance of an amended type rating for the 737 MAX 8 on Friday.
United Airlines has picked June 7 for the launch of its 737 MAX 9 operations from its hub at Houston's George Bush Intercontinental Airport in Texas. Nine destinations have been announced thus far for the 737 MAX 9 on a mix of short to medium range routes. The airline will begin serving the first five destinations on June 7, with the remaining five later in the month on June 29. United will receive 10 of the aircraft this year and will expand its route network as it receives more in upcoming years.
The first batch of destinations to be served by the new aircraft on June 7 will be Anchorage, Austin, Ft. Lauderdale, Orlando and San Diego from Houston. Then, the aircraft will be seen on routes from Houston to Los Angeles, Sacramento, and Tampa, as well as from Los Angeles to Honolulu, on June 29.
The Chicago-based airline touted the MAX's advanced technology and fuel efficiency from a financial standpoint, with United's Chief Financial Officer Andrew Levy stating, "The addition of the MAX 9 furthers our efforts to become a more efficient and productive airline. It has better fuel efficiency, lower maintenance costs and does all of this while maximizing customer comfort."
The key selling points of the aircraft are its ability to reduce the price-per-passenger and its increased range due to its fuel-efficient CFM LEAP engines and split scimitar winglets. One of the first routes for the MAX 9, Houston to Anchorage, is one of the longest routes for the Boeing 737 at 7-hours and 18-minutes and 2,838 nautical miles long, seconded to Norwegian's Newburgh to Bergen, Norway route, which also features a 737 MAX, at 8-hours and 5-minutes and 3,004 nautical miles long.
United's 737 MAX 9 aircraft will feature 179 seats, which is the same as its current model 737-900s, in a three-class configuration featuring United First, Economy Plus, and Economy. United First will be in a 2-2 configuration while both classes of economy will maintain the standard 3-3 configuration. Other features that will remain the same on the 737 MAX 9 will be the in-flight WiFi and in-seat power throughout the aircraft.
What will differ, however, is personal entertainment. Currently, some of the Boeing 737-900s in United's fleet have seatback entertainment systems, a holdover from the aircraft's service with Continental, that is available for purchase. The new 737 MAX 9 aircraft will not feature seatback entertainment systems. Rather, United emphasized the Private Screening entertainment system, which allows passengers' WiFi-capable devices to access movies and television shows free of charge.
Seat pitch will also change as it is being reduced from 31 inches on most current Boeing 737-900s to a standard 30 inches on the 737 MAX 9. Seat pitch reduction is a trend from major U.S. carriers adopting the new MAX aircraft, as one of United's domestic competitors, American Airlines, also reduced the seat pitch to 30 inches on their MAX aircraft.
The biggest changes will be in the aircraft's forward cabin, as United First will be receiving some upgrades to keep in line with United's commitment to improving its first class product. United First seats will feature contoured, two-tone leather, a six-way adjustable headrest, and a padded seat cushion. Storage is also a key factor in the seats, as they will include more storage spaces for personal items, electronic devices and portable drinking bottles through the addition of an in-arm tablet/laptop slot, double seatback pockets, and a water bottle console.
In addition, the first class tray tables will also receive an upgrade, as they will now feature flip-up mobile device holders capable of holding more than 200 phone and tablet models. Passengers can charge those devices with the addition of a universal AC power plug at every seat. Lastly, a granite-topped extendable cocktail table in the dividing center console will be added to keep tray tables free of unnecessary items.
At the time of writing, United is the only U.S. carrier with the 737 MAX 9 on order and come June 7, its MAX 9s will be the only ones flying over American skies.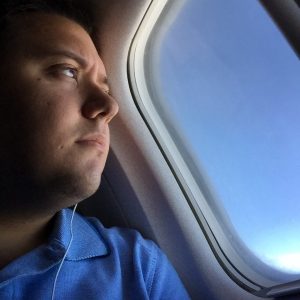 Tom has been flying for as long as he can remember. His first flight memory was on a Song Airlines 757 flying from LaGuardia to Orlando. Back then, he was afraid to fly because he thought you needed to jump off the plane in order to get off. Some years later, Tom is now a seasoned traveler, often flying to places just for the fun of it. Most of the time, he'll never leave the airport on his trips. If he's not at home or at work as a Line Service Technician at Long Island MacArthur Airport, he's off flying somewhere, but only for the day.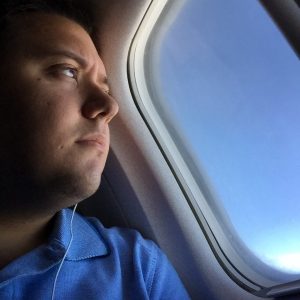 Latest posts by Thomas Pallini (see all)