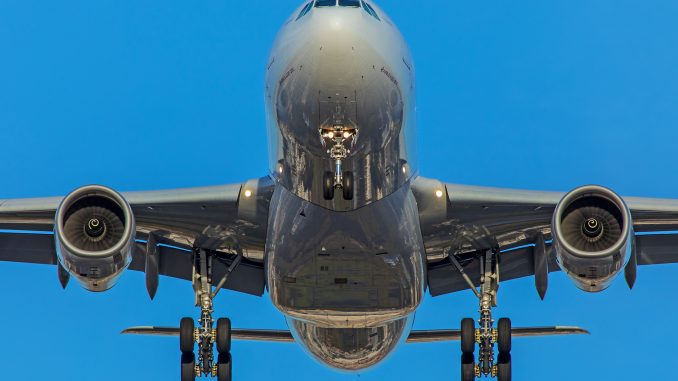 A video posted on Twitter by Australia's The Courier-Mail reporter Vanessa Marsh on her account @vanessaleemarsh earlier this month recently caught the public's attention. The video shows a Honolulu International Airport ramp agent working a Hawaiian Airlines flight to Phoenix unceremoniously toss luggage down a slide attached to the jet bridge.
The mystery of all my broken suitcases is solved – this is the ground crew at Honolulu loading up a @HawaiianAir flight to Phoenix. 🤦‍♀️🤦‍♀️🤦‍♀️ pic.twitter.com/rPwVobqXZO

— Vanessa Marsh (@vanessaleemarsh) May 9, 2018
The video, posted with the caption, "The mystery of all my broken suitcases is solved – this is the ground crew at Honolulu loading up a @HawaiianAir flight to Phoenix," has received a lot of criticism with people taking to Twitter to express their feeling about how airlines handle their luggage. Being a ramp agent myself, I would like to express my thoughts on the video and the feedback it has gained.
Airline ground crew are more than just baggage handlers. As a ramp agent, I am a jack of all trades: assisting in marshaling the aircraft in and out of the gate, offloading and uploading all gate-checked luggage and checked luggage from the ticket counter. Additionally, I assist with servicing the lavatory, de-icing the aircraft during the winter months and any other special services the crew may need. All of this must be done in 40 minutes for an on-time departure.
From the time an aircraft arrives at the gate to the time the aircraft begins its taxi to the runway, the ground crew agents typically do not have time to take a break. We, as ramp agents, are constantly moving to keep the flights on time while avoiding aircraft damage, as well as damage to the passengers' belongings.
Unfortunately, we do not have time to treat everyone's suitcase like the Queen of England's.
During training, the airline I work for teaches trainees the proper way to lift and stack bags, as well as the overall way to properly handle a bag. However, when it is a sweltering 100+ degrees in a short aircraft cargo bin, we do not always have the time, space or energy to properly lift a bag, especially overweight and awkwardly shaped bags such as duffle bags and car seats.
The job of a Ground Operations Agent (GOA) requires a lot of physical work that is not easy. This, in part, explains why ramp agents have a high turnover rate. The extremes heat of summer, frigid cold in the winter, long and awkwardly timed shifts and the low pay tend to push people out the door quickly. The job is not for everyone.
From my own personal gathering based off the airport I work at, and from friends I have spoken with that work at airports around the country, I have noticed most ramp agents are young people in their twenties. A lot of ground agents are college students that work for the airlines to earn some cash and fly for free. These are the type of people willing to do the undervalued behind-the-scenes work that goes into making flights depart on-time.
While the flight benefits are a very nice perk, the pay is fairly average. According to GlassDoor.com, the average salary of a ramp agent is roughly $28,000, with most agents only make the hourly minimum wage.
With low pay, demanding physical work and quick aircraft turn times, a lot of agents do not have the motivation or time to treat baggage properly. While most everyone that I have worked around genuinely cares about their job, some see the position not worth the money, therefore, deeming the work unimportant.
These people are the ones that typically throw bags and do not last long as a ground handling agent. One must keep in mind that although air travel may seem mundane to some, GOAs are working with multi-million dollar aircraft daily, which further increases pressure. Although, the ones who do care about their job do attempt to treat each bag with a little more respect.
The video of the Hawaiian ground agent dropping bags down the jet bridge slide displays a fairly common practice for ramp agents. The slides are there for a reason, to quickly slide the bags to the ground so they can be loaded onto the aircraft, saving the agent from having to walk each bag down to the ramp one by one, increasing the workload and time required to complete the task.
Unfortunately, the bags require a little extra "umph" to make it down the slide and a toss provides just enough of it. The toss is usually not out of anger for the passengers as, after all, passengers are the reason ramp agents have jobs to begin with. The act is usually done for the sake of convenience and speed, which ultimately benefits the passenger.
As one who travels frequently and enjoys doing it, I understand the uproar from the Hawaiian video. No one likes to see their personal belongs be tossed around. However, I feel it is because of these videos that passengers should know not to pack vaualble and breakable items in a checked suitcase.
But, of course, I know sometimes one must pack an expensive bottle of wine or a framed family picture in their suitcase. If you must check something that you fear could be damaged, ask for a fragile tag. They are free and alert ramp agents that a bag must be handled with more care. If then your bag is still damaged, you have every right to complain.
At my workplace, we are not allowed to throw bags marked with a fragile tag. We also must stack fragile bags on top and away from places where other bags may fall on to the specially marked suitcase. Disclaimer, I do not want people to get the wrong idea and mark all of their bags as fragile. Do not abuse the fragile tag.
In conclusion, do not blame ramp agents for the way they handle luggage. While it is clearly not acceptable to play games of toss with passengers bags, please cut us some slack. The agent shown in the video may have been working her fourth flight of her short shift and the bags in the video may have been close to being the four hundredth bag she has touched that day.
Our work conditions may be hard and we may not get paid the best but overall, we do care. We appreciate the flying public as they are our job security.
Matthew Garcia became interested in aviation at the age of 12 when he installed Microsoft Flight Simulator X on his computer. He was instantly "bitten by the bug" and has been in love with aviation ever since. Matthew took his first introductory flight in 2013 and began normal flight training in February of 2015. Over the years, Matthew's love and knowledge for aviation has grown tremendously, mainly due to FSX. Garcia flies highly advanced aircraft in a professional manner on a highly complex virtual air traffic network simulating real world flying. In 2016 Matthew achieved his private pilot certificate from the FAA. Now he studies journalism at the University of Nebraska at Omaha.
Latest posts by Matthew Garcia (see all)