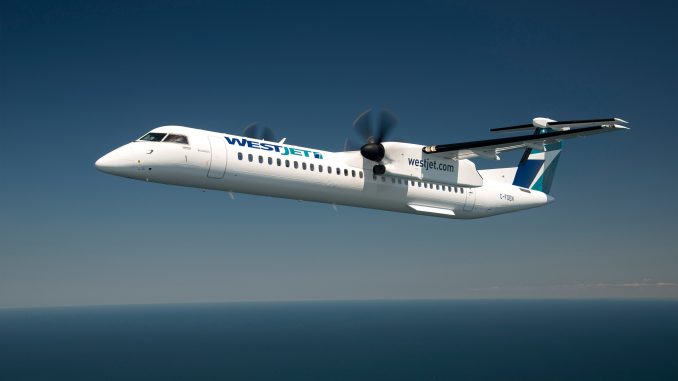 WestJet Encore, the regional arm of Canadian low-cost airline WestJet, is celebrating its five-year anniversary. The airline started in 2013 with two Bombardier Q400 turboprop aircraft. Since it's inception, the airline has been serving Canada's regional markets and providing low-cost airfare for Canadians across the country. 
On the day of its launch, the airline had 10 departures that offered nonstop service. Today, the airline has operated more than 300,000 flights with a fleet of 47 Q400 aircraft to 34 cities across Canada and three cities in the United States. 
"Over the past five years, WestJet Encore has connected nearly 13 million guests from more than 37 cities who may not have had the opportunity to fly before," said Charles Duncan, President, WestJet Encore, and Executive Vice-President, WestJet.
"By operating over 250 flights every day our fleet has given life to the markets we serve and we're extremely proud to see the growth that has occurred. The impact of our investments and our efforts has been profound. As Canada's most reliable regional airline we are extremely proud of the entire WestJet community who've helped make WestJet Encore a success."
WestJet Encore has increased travel options and stimulated competition in small and medium-sized communities throughout Canada where the populations are not large enough to sustain large, commercial jet service. The airline currently has 1,700 employees and has created nearly 13,000 jobs. As the largest Canadian operator of the Bombardier Q400, the airline received Bombardier Commercial Aircraft's 2017 Airline Reliability Performance awards.
"WestJet is extremely proud of its investments in its fleet of Canadian-made Bombardier Q400s," said Duncan. "The Encore fleet represents one of the largest purchases of Ontario-made Q400 aircraft in the history of the province's aerospace industry and supports some of the best manufacturing jobs in this critical sector of the Canadian economy."
"Five years ago, WestJet Encore was born out of two Q400 aircraft on a Calgary airstrip. It was a small fleet at first, which soon became one of the fastest growing Q400 operators in the world," said Fred Cromer, President, Bombardier Commercial Aircraft. "Now ranking as the biggest Q400 operator in Canada and the fourth biggest worldwide, WestJet Encore remains a loyal partner of Bombardier Commercial Aircraft, showcasing the true potential of Canadian civil aviation and aerospace."
When Encore was started, WestJet was an entirely different airline. Back then, the airline still maintained an entirely Boeing 737 fleet with no major transatlantic plans. Now, the airline has incorporated the Boeing 767-300ER for long-haul European flights from cities throughout Canada and is taking deliveries of Boeing 787 Dreamliners in the upcoming years to fuel a larger expansion.
Additionally, WestJet Encore's anniversary comes days after WestJet's Swoop, the airline's new ultra-low-cost carrier, began service within Canada. WestJet Swoop has intentions to begin service to the United States from Canada this year.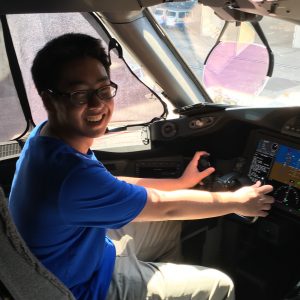 Ever since he made his first trip on a Boeing 747 in 2005, Samuel has been an AvGeek at heart. He is a dedicated United (ex-Continental) loyalist and frequent flier who attempts to live by Continental's slogan, "Work Hard, Fly Right." He has a huge love for the Boeing 777 along with any other Boeing wide body aircraft. Samuel is an avid collector of all types of airplane memorabilia ranging from model airplanes to in-flight magazines. In his free time, Samuel enjoys playing guitar and piano, and he is constantly on various airline websites scanning for any breaking news.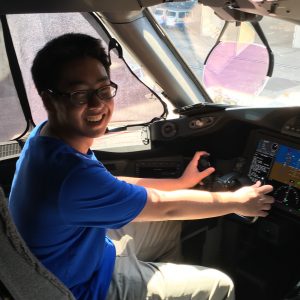 Latest posts by Samuel Chen (see all)