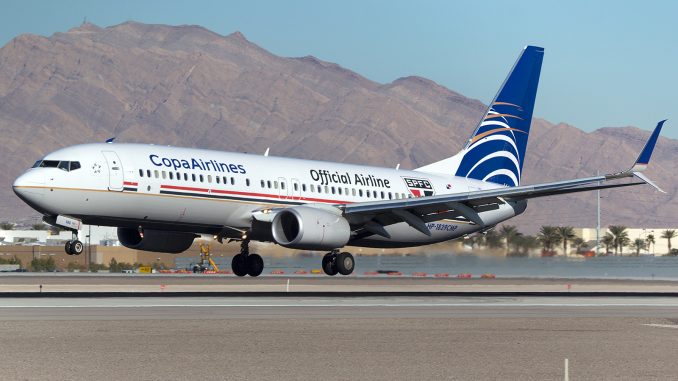 One of the main differences between domestic and long-haul international travel is the type of aircraft used. Flying around the United States, you'll find yourself on a variety of aircraft that will most likely include the Airbus A320 family, Boeing 737 family, the Boeing 757 and a myriad regional aircraft. Flying from the U.S. to Europe, you'll be upgraded to the likes of the Airbus A330, Boeing 777, Boeing 747 and even the Airbus A380.
Most travelers couldn't imagine themselves on anything smaller than a Boeing 767 for flights over 7 hours, let alone a Boeing 757 or 737. However, a report came out recently on the aviation analysis website anna.aero that shows just how pervasive narrowbody long-haul travel has become.
7+ Hours on a Boeing 737
According to the report, Copa Airlines continues to lead the way in long-haul flights using a narrowbody aircraft, namely the Boeing 737. From its base in Panama City at the crossroads of North and South America, Copa flies its fleet of Boeing 737 aircraft throughout the two continents and the Caribbean islands.
From Panama City's Tocumen International Airport, every South American capital city is in range of Copa's 737s, eliminating the airline's need to invest in larger widebody aircraft in favor of the smaller 737. This strategy has numerous advantages from a financial standpoint: filling seats on a 737 is easier than a 777, it is less costly to operate a 737 than a widebody and pilot training and maintenance costs are lower because of the use of a single type of aircraft.
Here are some of the routes Copa flies and their approximate flight times:
Panama City to Santiago, Chile – 6 hours 30 minutes
Panama City to Los Angeles, California – 6 hours 50 minutes
Panama City to Sao Paulo, Brazil – 7 hours
Panama City to Rio de Janeiro – 7 hours 10 minutes
Panama City to Montevideo, Uruguay – 7 hours 10 minutes
Panama City to Buenos Aires, Argentina – 7 hours 15 minutes
Panama City to San Francisco, California – 7 hours 40 minutes
These flights just about touch the edge of the 737s range. The range of the 737 is approximately 3,100 miles. Panama City to San Francisco and Panama City to Buenos Aires, for example, comes in at 2,885 nautical miles and 2,879 nautical miles, respectively, not accounting for actual air traffic control routes.
Copa is able to fly the aircraft to their limits for one reason, geography. The route between Panama City and Buenos Aires or San Francisco will not see the aircraft flying over any large bodies of water, if any at all. The overland routes enable the aircraft to fly longer because a diversion airport is always near in the event of a low-fuel situation, although fuel conservation is critical on these flights.
The airline also has orders for the Boeing 737 MAX 8, 9 and 10 aircraft totaling 61 aircraft in order. With a fleet of the fuel-efficient MAX aircraft, Copa can assign these aircraft its longest routes to maximize revenue as well as passenger comfort and place its older 737s on additional short-haul routes to cities in both continents.
While 7 hours or more seems like a long time to be on a narrowbody such as the 737, Copa's aircraft come well-equipped for the long journey. The airline's 737 offerings come complete with 9-inch seatback in-flight entertainment systems with films, TV shows and music on-demand with a moving map and meals and snacks, but not WiFi. Additionally, Copa's 737 feature 31 inches of legroom to give a little more room to stretch out on such long flights.
United Airlines in Close Second
Following Copa on the ranking of airlines that use narrowbody aircraft on long-haul routes the most is United Airlines. According to anna.aero's report, Copa lead United with 127 more weekly narrowbody long-haul departures, with Copa coming in a 437 and United at 310.
Like Copa, United takes full advantage of its Boeing 737 fleet, using them on flights well over 5 hours, although most are nowhere near Copa's 7-hour and 40-minute flight. Mainly, the longest flights you'll find operated by a United 737 are from California to Hawaii.
The airline serves most Hawaiian cities from its hubs in both San Francisco and Los Angeles. With the exception of a certain 777 flights to Honolulu, most of those cities see 737 service to and from the mainland on United, although other airlines such as Alaska, American and even Hawaiian Airlines use narrowbody on those routes, with Southwest scheduled to enter the market with its 737s next year.
The longest flight on a United 737, however, is the Houston to Anchorage route on the airline's new Boeing 737 MAX 9. At 7 hours and 18 minutes from Texas to Alaska, the flight ranks among one of the longest in the world for the 737 family, firmly in the range of Copa Airlines and Norwegian Air International's transatlantic 737 MAX 8 service.
The difference being on the United aircraft is that there is no seatback in-flight entertainment. The screens have been replaced with device holders for passengers to place their devices while watching movies through United's Private Screening app.
Of course, this excludes United's famed island hopper from Honolulu to Guam with 5 stops in the Marshall Islands and Micronesia. That journey takes 13 hours and 54 minutes and although you'll be on the ground every hour or so to stretch your legs once reaching the first stop, you'll still have spent 14 hours on a 737. Additionally, this bare-bones routes features no WiFi, little entertainment, few food options due to weight restrictions and flight attendants spending the same amount of time as you on the aircraft.
United is also known for using its narrowbody 757s on long-haul routes. Newark to Porto, Washington to Dublin and San Francisco to Lihue are all operated by United 757s. However, United takes the cake for some of the longest, including Newark to Stockholm at 8 hours and 15 minutes going and nearly 9 hours on the return and Washington to Edinburgh at 7 hours and 15 minutes going and 8 hours coming back.
Similar to its Boeing 737 MAX 9 aircraft, these 757s aren't likely to have seatback in-flight entertainment systems. But, they do have WiFi to watch movies and tv shows via the United app. By comparison, on the Newark to Stockholm route, SAS Scandinavian Airlines uses an A330 or A340.
Following United in third place is American Airlines with 100 less weekly long-haul narrowbody departures than its Chicago-based rival. Similarly to United, American deploys its narrowbodies on a wide variety of routes, but the most come from its hubs in Miami and New York.
Most of the airline's South American network in the upper half of the continent is served by Boeing 757s and Airbus A319s, with flights such as Miami to Brasilia operated by a 757 with a duration of 7 hours and 40 minutes outbound and 7 hours and 40 minutes on the return and Miami to Manaus, Brazil operated by an A319 with a flight time of 5 hours and 20 minutes in each direction.
In New York, however, the bulk of its Boeing 757 fleet is for transatlantic operations. The two main staples for American's 757 from New York are Dublin, Ireland and Edinburgh, Scotland. Both flights take around 7 hours on their outbound flights and 7 hours and 30 minutes on their returns. However, these aircraft do not come equipped with seatback entertainment. American has also been known to use the aircraft on its New York-Paris route which can reach up to nearly 9 hours on the return.
The USA Leads the Way
Unsurprisingly based on the stats from American and United, the U.S. is in first place for the number of long-haul narrowbody departures, according to anna.aero. Despite Copa Airlines' persistent use of its 737 fleet, Panama comes second to the U.S. by a long shot, over 400 weekly departures. This is simply because the narrowbody fleet of United and American, amongst others, combined are greater than Copa's and Copa only has one hub, Panama City.
However, Copa only having one hub is not the worst in the context of this report as Panama City's Tocumen International Airport ranks highest amongst long-haul narrowbody departures. With 218 weekly departures, Tocumen is far beyond any of its competitors and it has Copa to thank.
Behind Panama City is Iceland's Keflavik International Airport, home to Icelandair and WOW air. Since the two Icelandic airlines have mostly narrowbody fleets, including the Boeing 757 and 737 MAX 8 for Icelandair and the Airbus A321 and A321neo for WOW, operating a wide array of routes, the airport ranks second on the list of airports with the most narrowbody departures.
Some of the longest narrowbody routes for Icelandair include Reykjavik to Dallas, Vancouver, Tampa, Portland, Denver, Kansas City, Seattle and Anchorage, all serviced by the Boeing 757, while WOW air's longest narrowbody routes include Reykjavik to St. Louis, Chicago, Los Angeles (occasionally) and Tel Aviv, which are or have been served by the Airbus A321 and A321neo. WOW's A321neo famously subbed in for the airline's A330-300 on the Reykjavik to Los Angeles route, which is nearly 9 hours.
A New Trend in the Industry
The last few months have seen numerous increases in narrowbody aircraft flying long-haul routes. In Canada, Air Canada started flying from Toronto and Montreal to Reykjavik, Iceland, as well as Shannon and Dublin, Ireland with its newly acquired Boeing 737 MAX 8, in addition to its existing St. John's to London, England service which was formerly operated by an A319/A320.
WestJet also began flying from Halifax to London and Glasgow, Scotland and from St. John's to Dublin with its new and old Boeing 737s.  Primera Air recently opened up shop using Airbus A321neo aircraft to fly routes from Europe to North America, including Paris to Toronto, London to Washington and Paris to Newark, which extend up to nearly 9 hours. Norwegian Air International flies from the Northeast to cities throughout Europe, including Bergen, Norway to Newburgh, New York which takes 8 hours, using the Boeing 737 MAX 8.
In 1985, the FAA opened up Extended-range Twin-engine Operational Performance Standards (ETOPS) to allow twin-engine aircraft to fly transatlantic routes. At the time, the aircraft in mind to fly those routes was the Boeing 767, a widebody aircraft, and the FAA was even skeptical of allowing that. Nobody ever thought that an aircraft as small as the Boeing 737 or Airbus A320 would fly over water.
Now, these narrowbody aircraft are providing key links where widebody service wouldn't be viable or profitable. Routes such as Newburgh, New York to Bergen, Norway on a Norwegian Boeing 737 MAX 8; Newark to Edinburgh, Scotland on a Boeing 757-200 and New York, New York to London, England on a British Airways A318 are now the new norm in the skies above the North Atlantic Ocean.
The next step for these airlines will be proving to the passengers that the aircraft are comfortable enough to fly in for the long-haul, as many are still skeptical.
You can find the original report from anna.aero here.
Update: This article was corrected to show the fact that Copa Airlines doesn't offer in-flight WiFi.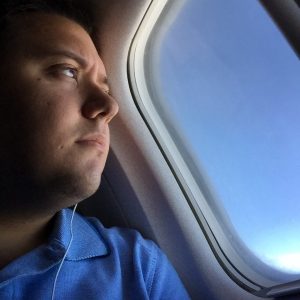 Tom has been flying for as long as he can remember. His first flight memory was on a Song Airlines 757 flying from LaGuardia to Orlando. Back then, he was afraid to fly because he thought you needed to jump off the plane in order to get off. Some years later, Tom is now a seasoned traveler, often flying to places just for the fun of it. Most of the time, he'll never leave the airport on his trips. If he's not at home or at work as a Line Service Technician at Long Island MacArthur Airport, he's off flying somewhere, but only for the day.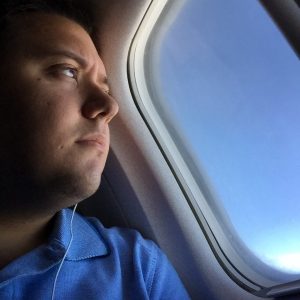 Latest posts by Thomas Pallini (see all)