On Oct. 29, Lion Air flight 610 crashed into the Java Sea shortly after taking off from Jakarta, killing all 189 passengers and crew onboard. Just over a month earlier—on Sept. 28—Air Niugini flight 73 crashed in Micronesia, leaving one dead. On May 18, 112 perished as Cubana de Aviación flight 972 crashed soon after departure from Havana's José Martí International Airport. These crashes, all tragic examples of the dangers that inherent in air travel, were never truly front-page news.
The first and third made headlines, but very few, if any, of the world's major news outlets ever featured either as major international news, especially those in the U.S. And I'd be willing to bet almost nobody had heard about the Air Niugini crash until reading this. I didn't until today.
But therein lies another problem. When the media leaves the story behind, oftentimes as they move from one 24-hour news cycle to another, so do we. And after that, it's rare we ever think about them again.
Of course, there are exceptions, namely when crashes or incidents occur in the country you live in. Southwest Airlines flight 1380, which earlier this year suffered an uncontained engine failure leading to one fatality gripped U.S. news for days as the public followed the story, the response, and the economic outcomes. But even now, that has fallen by the wayside. The other large exception would be Malaysia Airlines flight 370, a flight which nearly everyone has heard some type of story. For weeks, networks and newspapers alike discussed MH370 nearly nonstop. But those stories quickly became more about the mystery and scandal of the flight than the crash itself.
None of this is to say that anyone should be afraid of flying. Flying is incredibly safe, and these few crashes represent the results of decades of monumental progress when it comes to aircraft safety, pilot training, and perfecting nearly every other facet of the airline industry in order to promote safety records that would have been unheard of decades ago. Every time I step onto an aircraft, I'm never worried in the slightest.
But at the same time, there is so much each of these crashes can teach us about the airline industry and how to further improve it. The Eurowings crash a couple years ago in which the co-pilot committed suicide by flying the full plane into a mountainside caused airlines across the world to take another look at pilot psychology and procedures regarding whether pilots are allowed to be alone in the cockpit. If nothing else, those at airlines who ensure their captains and first officers are mentally stable should be reminded of those who were lost that day, the reason why they do what they do day in and day out.
Of course, I'd be remiss not to talk about the thousands of people who were killed on Sept. 11, 2001 across the northeast U.S. Even today, moments of silence are observed across the nation and flags are flown at half-staff in their honor. And it has become clear that day changed the course of how the world's airline industry operates, with countless improvements in security across the globe.
Beyond all else, that should be our model for how to treat aircraft disasters. Maybe every one won't tell us something groundbreaking, but there's always something to be gleaned from tragedy. The Lion Air flight, for example, has led investigators to unacceptable maintenance practices going on within the airline, as the aircraft was deemed fit to fly four different times, even as the underlying issues with it had not been fixed.
Billions of people take to the skies year after year. Only a few thousand in commercial air travel's century-long history have ever died from it. But those people did not die in vain. And we must take care to ensure we learn something new every time tragedy strikes.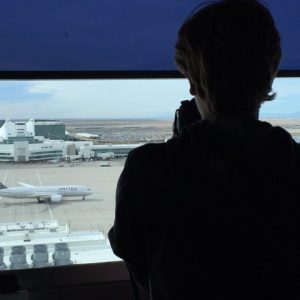 When he was just six months old, Parker took his first flight. From that point, he was destined to love aviation. His mom worked for Southwest Airlines much of his family have been frequent flyers on American Airlines for years, just as Parker is now. In 2015, Parker, inspired by aviation accounts on Instagram, decided to create an account of his own, and he hasn't stopped spotting since. On top of that, Parker has been writing for his school paper since his freshman year and has been writing and doing photography work for AirlineGeeks since August 2016.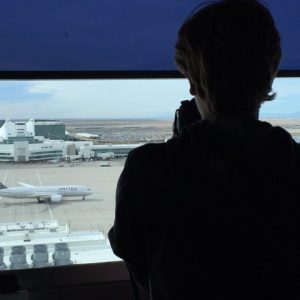 Latest posts by Parker Davis (see all)