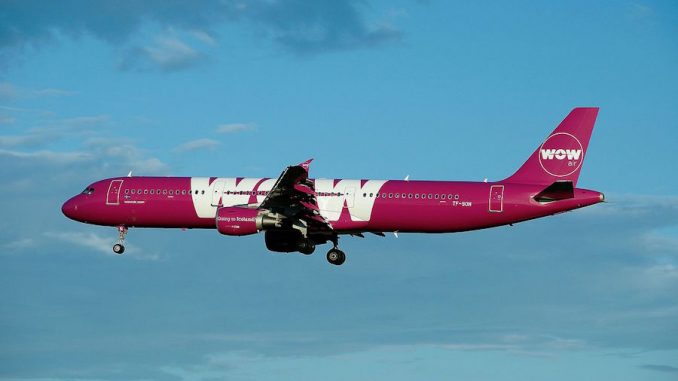 Icelandic ultra-low-cost carrier WOW air has returned four aircraft to lessors with two Airbus A330s and two Airbus A320 family aircraft departing Reykjavik earlier yesterday for storage, beginning the process of returning to their lessors. The move comes as a letter to bondholders from the airline's CEO and Founder Skuli Mogensen expressed concern over the airline's future. With the recent news, a previously announced takeover from Icelandair has been put on hold.
The airline is returning the aircraft in what is being called "necessary restructuring." The loss of the four aircraft, including the bulk of its long-haul fleet, leaves the airline with only 17 aircraft in its fleet. The past year, the airline has been cutting destinations in the United States, including cities like St. Louis and San Francisco, following a rapid expansion alongside rival Icelandair. Currently, the airline is continuing to operate its schedule with its remaining fleet.
In his letter, Mogensen told bondholders that fourth-quarter earnings are less than what had been expected. In addition, external factors such as bad publicity over the airline's financial position, the increase in the cost of oil and the collapse of Primera Air earlier in the year are stressing an already precarious situation. He further explained that although time is becoming critical in the airline's financial situation, the WOW air team is working hard to ensure the long-term future of the airline.
A potential deal to save the airline is also in jeopardy. Earlier in the month, it was announced that rival Icelandic carrier Icelandair would purchase WOW, its main competition on the island nation. However, the deal has stalled as shareholders are refusing to approve the purchase. The airline is planning a shareholder meeting at the end of the month which may be the breaking point for whether Icelandair continues with this deal.
WOW air has experienced rapid growth since its founding in 2011, quickly introducing transatlantic operations between the United States and Europe using a central Icelandic hub as a stopping point just a few years ago. The airline gained media attention by offering low fares between North America and Europe.
This news from the airline continues a string of bad news from European airlines, with fellow European airline Flybe seeking new ownership and the closure of fellow ultra-low-cost carrier Primera Air earlier this year.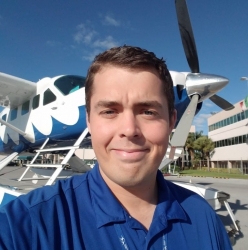 Daniel has always had aviation in his life; from moving to the United States when he was two, to family vacations across the U.S., and back to his native England. He currently resides in South Florida and attends Nova Southeastern University, studying Human Factors in Aviation. Daniel has his Commercial Certificate for both land and sea, and hopes to one day join the major airlines.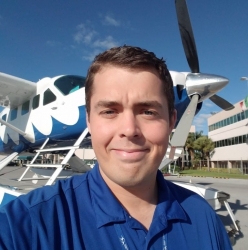 Latest posts by Daniel Morley (see all)