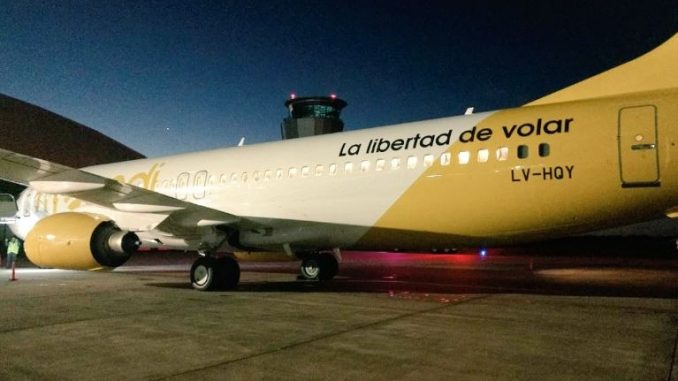 Argentina's Flybondi has announced seven new routes to its domestic route network, adding more pressure to its operational strategy serving 13 domestic and two international destinations with a fleet of five Boeing 737-800s. The Yellow low-cost carrier will now serve Cordoba to Neuquén, Cordoba to Salta and Mendoza to Neuquén with three weekly frequencies on the former two and two on the latter, as reported by Argentinean aviation portal Aviacionline.
In addition to the new routes from Cordoba, Flybondi will also add two destinations to its domestic route network: Rosario and Trelew. The airline will fly from Rosario, one of the country's largest cities and an important regional hub, to Iguazu and Salta with two weekly frequencies and Rosario to San Miguel de Tucuman with three weekly frequencies; while at the same time will commence flights from its base in El Polamar and Trelew with three weekly frequencies as well.
The new additions will commence between March and April, after the airline discontinues seasonal summer services to Punta del Este, Uruguay from Buenos Aires and Cordoba. For Rosario and Trelew, Flybondi will be the first low-cost carrier serving the cities, offering an affordable air link from those cities to the rest of the country.
It is no secret Flybondi is playing with fire, shuffling such a large number of destinations with a very limited aircraft pool, as minor delays and complications play against the airline's utopic flight dispatch reliability plans. The airline has already fallen victim to its own strategy with numerous mechanical complications causing snowball effects with delayed flights and a loose operational culture failing to control complex variables and tighten the screws when things go wrong
With newcomers contributing to the country's increasing market expansion – including  Norwegian Air Argentina and JetSmart, both with stronger operational cultures and the backbone of global aviation giants – it is clear that there will be two types of low-cost carriers in the country, with Norwegian and JetSmart setting the aperture of the country's skies against carriers operating with loose ends.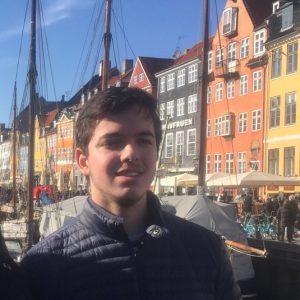 As a geography nerd, Jose has always been fascinated by the complexities of the airline industry and its ability to bring the world closer together. Born and raised in Peru, now studying in the UK. he has travelled around America, Europe and South East Asia. His favorite aircraft is the Boeing 767-300, which he has flown many times during his childhood; although now the A350 is slowly growing up on him.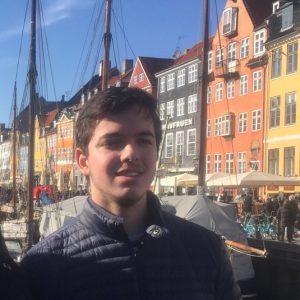 Latest posts by Jose Antonio Payet (see all)