South America's domestic and regional aviation markets have been undergoing a significant transformation over the last few years with an increasing number of operators bringing low-fare alternatives to the region, changing the conceived perception of air travel and the way people fly. Both Indigo Partners' Chilean headquartered JetSmart's newly launched Argentinean subsidiary, and Chilean born and bred Sky Airline's base in Peru announced the routes they will be operating in Argentina and Peru respectively, with flights beginning to take off in April this year.
On one hand, at a press conference held in the Neighborhood of Palermo in Buenos Aires on Wednesday, several aviation journalists and bloggers eagerly awaited JetSmart Argentina's route launch, promising new flight alternatives at record low prices. In a speech delivered by JetSmart CEO Estuardo Ortiz, the carrier announced 13 initial routes with its Argentinean subsidiary.
Operations will commence on April 8 with flights to Cordoba, Mendoza and Neuquen launching on its first day of operations from its base in El Palomar and other routes gradually introduced throughout the coming months. The carrier will begin operations with three new A320ceos, with an additional two expected to be delivered before the end of the year.
The route launch event was accompanied by a limited and possibly one-time offer with seats offered for as low as 1 Argentine peso, which equals less than US dollar cents to position themselves as the revolutionary ultra-low cost leaders in the country. In addition promotional prices have been released to destinations throughout its upcoming domestic network for around 10 U.S. dollars each way.
Across the Andes, SKY Peru uploaded its new inventory last night into the airline's reservation system with operations scheduled to begin on the April 8 as well. The airline will fly to Arequipa, Cuzco, Iquitos, Piura, Pucallpa, Tarapoto and Trujillo from the capital of Lima, with frequencies ranging from four to 24 a week. To celebrate its landing in the country, the airline is offering flights originating from Lima for $12 including taxes, with flights to the capital from its seven domestic destinations for as low as $5.
Both carriers will face some interesting competition in their respective markets. For JetSmart Argentina, it is the ongoing transformation in the Argentinean domestic market, thanks to the recent aperture of the country's skies. With the development of low-cost carriers being pretty much at the center of the national government's air transport strategy, JetSmart is joining a segment with already a few players, with Argentinean-made Flybondi, who had its first birthday last week and the recently launched Norwegian Air Argentina who had its first flight in October.
Based in the low-cost airport of El Palomar in greater Buenos Aires; JetSmart will be directly competing with Flybondi for the lead in the ultra-low-cost segment; a battle already represented by JetSmart's launch campaign. What we know for now, is that from an operational perspective, JetSmart is starting with an ace on its hand: brand new A320s versus Flybondi's second hand Boeing 737-800s, with an average of more than 15 years of age and a more robust operational culture.
Not to forget the importance of having the backing of a global leader in low-cost carrier development such as Indigo Partners, providing the best management know-how expertise in addition to a solid financial buffer to sustain fierce pricing competition for a bit longer, something its direct competitor might be lacking.
Meanwhile in Peru, SKY is the second low-cost carrier to land in the country, following the arrival of Irelandia-owned Viva Air Peru in May 2017. Like JetSmart Argentina and Flybondi, they both are looking to target the same market segments, appearing to attempt to operate under very similar cost-effective fashion.
However, they both seem to be operating under similar ground conditions and claiming to be the best in the business. While SKY attributes its cost advantage to its chosen equipment, the A320neo, Viva Air, claims to have the lowest operating costs in the region, being something that is embedded in the company's DNA dating back to Irelandia's origins with Ryanair, as the carrier detailed to AirlineGeeks in a recent interview.
It's too early to be speculating how the market will react and drive competition; what we know though is things are about to get very interested down the southern latitudes of the American continent.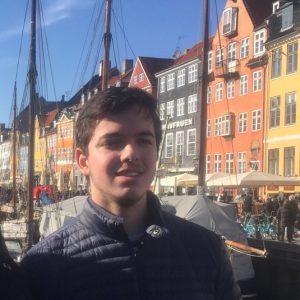 As a geography nerd, Jose has always been fascinated by the complexities of the airline industry and its ability to bring the world closer together. Born and raised in Peru, now studying in the UK. he has travelled around America, Europe and South East Asia. His favorite aircraft is the Boeing 767-300, which he has flown many times during his childhood; although now the A350 is slowly growing up on him.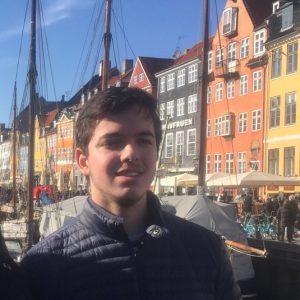 Latest posts by Jose Antonio Payet (see all)