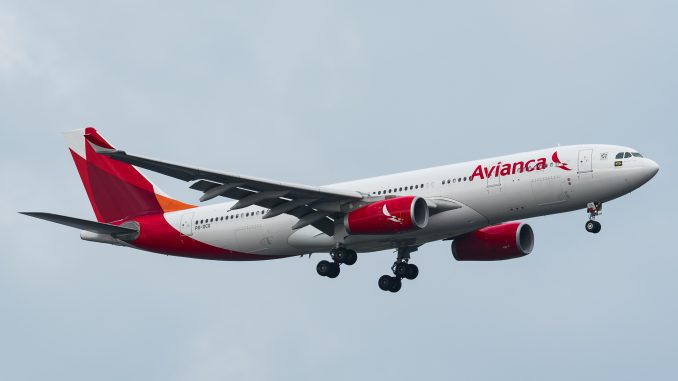 After seven hours of discussion, Avianca Brazil was able to approve its judicial recovery plan in a heated assembly of creditors held this Friday in São Paulo. Of the total creditors, 77 percent voted in favor of Avianca's proposal, which should now be approved by Judge Tiago Limongi of the first Court of Bankruptcy and Judicial Recovery of the city of São Paulo. The plan involves the creation of seven units, which will be sold to pay the company debt.      
GOL and LATAM announced last week a bid for Avianca's assets. GOL has signed a binding agreement with investment funds Manchester Securities, Elliott Associates and Elliott International to make an alternative offer to acquire part of Avianca Brasil's assets. The information is a material fact in the Brazilian Securities and Exchange Commission (CVM). Elliott is the largest creditor of Avianca Brasil in the judicial recovery process.
LATAM Brasil also indicated that it agrees to bid, with a minimum bid of $70 million, for at least one production unit isolated from Avianca Brasil and its respective assets, according to the proposal.
Azul was the first airline to offer a bid to buy Avianca's assets. It offered $105 million to buy assets that will include the air operator certificate, 70 pairs of slots and approximately 30 Airbus A320 aircraft. During the discussion of the plan, there was a heated debate between lawyers for Azul, Avianca, LATAM and the Elliott fund. In Azul's view, there was little time for discussion of the Avianca proposal. In addition, Azul raised objections about excessive market concentration should Avianca's UPIs fall into the hands of GOL and LATAM.
With this deal, Azul has the possibility to increase participation in the domestic market from 17.8 percent to 30 percent, very close to GOL and LATAM, creating a balanced market share.
The Administrative Council for Economic Defense – CADE, the government agency, which regulates competition in Brazil, already manifested its position in favor of Azul to create more competition. The next few weeks will be decisive to determine the fate of Avianca Brazil.
Peter Biondi has a degree in journalism and a master's degree in airline/airport management from Embry-Riddle Aeronautical University. He is a former professor of Airline Management, Airline Marketing, Airport Management, Aviation safety, and Introduction to the Aviation Industry. He is an IATA instructor in airline business foundation. He has worked as an aviation consultant, analyst, researcher, journalist and professor. His professional experience includes Varig – Brazilian Airlines, KLM, and British Airways. Before moving to the US, he lived in Europe and South America. He is fluent in English, Spanish, Portuguese, French and Italian.
Latest posts by Peter Biondi (see all)