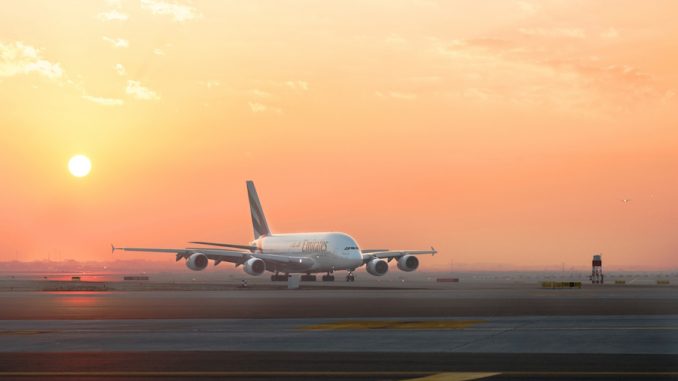 Emirates has been incrementally streamlining their fleet for a few years and now it comes to a conclusion. The airline has retired their last Airbus A330 aircraft (registered as A6-EAK) from operational service, which was the last of 29 Airbus A330 aircraft that the airline had been operating since the early 2000s. A6-EAK had been with Emirates since 2002 and had flown for over 60,000 hours and travelled over 45 million kilometres in 14.5 years of operation. The distance that the aircraft had travelled was equivalent to 60 return journeys between the Earth and the Moon. Earlier this month, Emirates also phased out their last Airbus A340 aircraft (registered as A6-ERN) which had been in the airline's fleet since 2004.
Since January 2015, the airline has retired 18 of their Airbus A330 aircraft and five of their Airbus A340s. The average age of both aircraft in the airline's fleet was 16.5 years, which is 9.5 years lower than the industry average. Normally, airlines would retire their aircraft once they have reached approximately 25 years of service due to extra costs in maintenance and upkeeping. However, the airline wants to bring their average age down even lower.
In a press release from Emirates, they commented on their current fleet renewal: "In line with its vision to offer a superior passenger experience and improve environmental performance through a modern and state of the art wide-body aircraft fleet, Emirates has retired the last Airbus A330 and A340 aircraft in its fleet from active service. This makes Emirates the first and only airline in the world to operate a fleet of all Airbus A380 and Boeing 777 aircraft for its passenger flights."
Now that the remaining older aircraft have been phased out of the airline, Emirates now has an average fleet age of 5.2 years. On top of the Airbus aircraft phased out already, some of the Boeing 777-200 aircraft in the fleet have either been returned to the lessors or been sent for scrapping. The airline has still got 25 further aircraft that they are to phase out of the airline between 2017 and 2018  and will be replaced with newer aircraft, either being a new Airbus A380 or a new Boeing B777-300ER as well as the Boeing B777X joining those aircraft in the airline's delivery portfolio by 2020.
From the end of the calendar year, the Dubai-based carrier will have received 36 new aircraft being 20 Airbus A380s and 16 Boeing B777-300ERs. The airline currently has an order book of 234 aircraft at list prices of over $112 billion.
James is a passionate AvGeek who has been actively spotting for years. James has been an Aviation Enthusiast for 7 years and has a fond likening to Concorde! James hopes to grow in the aviation industry with journalism being his primary focus.
Latest posts by James Field (see all)