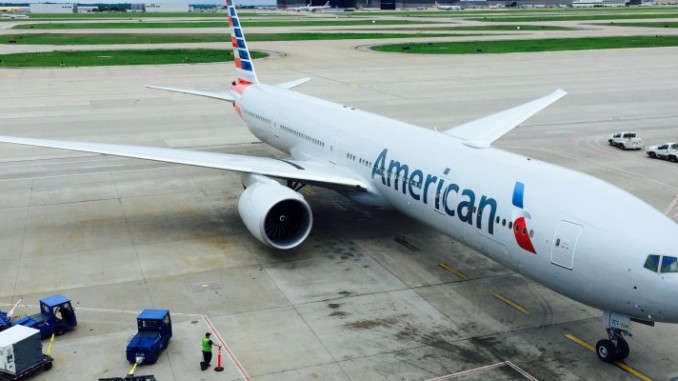 American Airlines has announced it will begin daily nonstop service between Los Angeles and Hong Kong, beginning September 7th.
The airline previously announced new flights out of its Los Angeles hub in January. The new Hong Kong route will join the airline's existing service to Shanghai and Tokyo, including recently-launched service to Tokyo's Haneda airport. In addition, American operates a daily flight between Dallas/Fort Worth and Hong Kong.
American will operate its Boeing 777-300ER aircraft on the new route. The aircraft features International WiFi, lie-flat seats in First and Business Class, and in-seat entertainment in every cabin.
"This route connects customers in Los Angeles with one of the world's most important business markets and provides convenient connections to important business and leisure destinations across the Pacific" American's Chief Marketing Officer Andrew Nocella said in a statement.
The flight will depart LAX daily at 1:55am and arrive in Hong Kong at 8:15am, the following day. On the return, the flight will depart Hong Kong at 8:20pm and arrive back into LAX at 6:40pm, same day.
The news was accidentally posted on the airline's website and then onto a FlyerTalk forum Monday night. An American spokesperson later confirmed the news Tuesday morning.
Tyler has been an aviation enthusiast for as long as he can remember and is currently pursuing a Bachelor's degree in Aviation Administration with a minor in Social Media Marketing from Lewis University in Romeoville, IL. His preferred airline is United and his favorite aircraft is the Boeing 777 and 757. Tyler has his fourth-degree black belt in Taekwondo and is unlikely to be seen without Starbucks in his hand. He is also an avid plane spotter. Tyler always has a smile on his face and his eyes pointed skyward.
Latest posts by Tyler Tashji (see all)