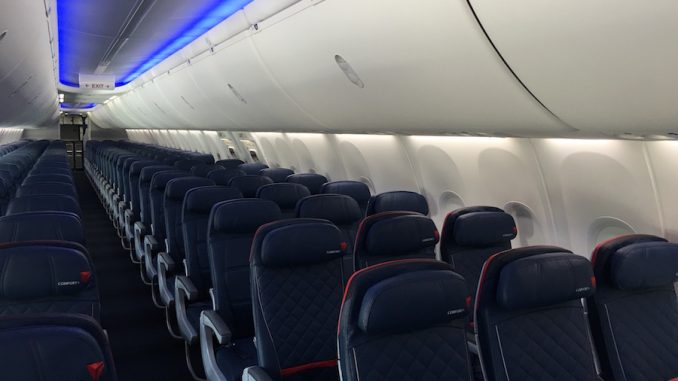 On Sunday, a fellow AirlineGeeks writer published his take on Delta's economy class improvements. While I won't rehash in great detail the specifics of the news, his argument was pretty simple: "it doesn't matter." I would argue that it does.
No matter how you slice it, the majority of an airline's passengers will always be flying in the economy class cabin. Economy will forever be the backbone of an airline's operation and bottom line, filled with passengers who, for the most part, are just hoping to get from point A to point B.
The Focus on the Economy Cabin
Unfortunately, in recent decades, airlines have increasingly taken advantage of that, making their economy class products worse in an effort to squeeze the maximum number of seats into the cabin in the back. On some aircraft, seating has gone from nine-abreast to ten. But almost universally, legroom has gotten tighter, to the point that on some aircraft people over six feet tall can barely squeeze their legs behind the seat in front of them.
For just that reason, some of the most surprising news in the airline industry comes in the form of airlines announcing improvements to their economy class sections. Most airlines do all they can to over-market these minor changes, whether they have "the best economy class in the world" — I'm looking at you, Qatar Airways — or are even making rather small improvements in hopes of capturing just a little bit of attention for helping out the common traveler.
As my colleague points out, evidence has shown that passengers will not buy a more expensive economy ticket even when given slightly better amenities. So no, I don't mistakenly believe any airline is truly going to be able to garner a premium for a slightly better economy class product.
Delta's Investment in Customers
That's why, like many, I was both surprised and excited to hear Delta had made some minor improvements to its economy class service. While the changes, which range from pre-departure cocktails to pre-landing chocolates, don't represent a massive improvement from a passenger experience standpoint, they do signal a desire by Delta to invest in the passenger experience — all of it.
Of course, Delta's biggest competitors in that realm come in the form of other U.S.-based carriers. And with United and American as its principal competitors, it would be easy to assume Delta doesn't need to make any improvements to its product in order to stay competitive.
If you look at American as just one example, it is the carrier that had to backtrack after reducing the amount of legroom it would put in economy on its Boeing 737 MAX aircraft, clearly illustrating to those across the industry that it had an explicit desire to take advantage of economy class and its passengers to the benefit of its bottom line.
While these additions for Delta don't represent massive tangible changes, they do have the opposite appearance of American's, illustrating Delta's commitment to all passengers outside of the forward cabin. It's very unlikely economy will become as revolutionary as some companies appear to believe. But, through small changes like those Delta has unveiled, carriers can work to ensure air travel in the economy cabin does not continue to degrade in quality across the board.
Hopefully other carriers will follow the lead of Delta — and, yes, even Qatar Airways — because as air travel has gone from a luxury to a commonplace method of transportation for a subset of American travelers, some its beauty and mystique has disappeared as well, slowly pushed away by too-small seats and a too-stressful experience. With a pre-departure drink here and a bit of extra legroom there, maybe one day that mystique and beauty will reignite more customer's enjoyment with travel.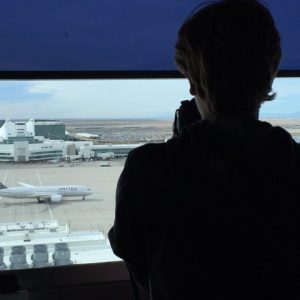 When he was just six months old, Parker took his first flight. From that point, he was destined to love aviation. His mom worked for Southwest Airlines much of his family have been frequent flyers on American Airlines for years, just as Parker is now. In 2015, Parker, inspired by aviation accounts on Instagram, decided to create an account of his own, and he hasn't stopped spotting since. On top of that, Parker has been writing for his school paper since his freshman year and has been writing and doing photography work for AirlineGeeks since August 2016.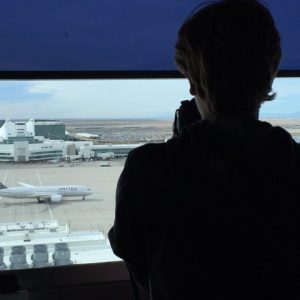 Latest posts by Parker Davis (see all)