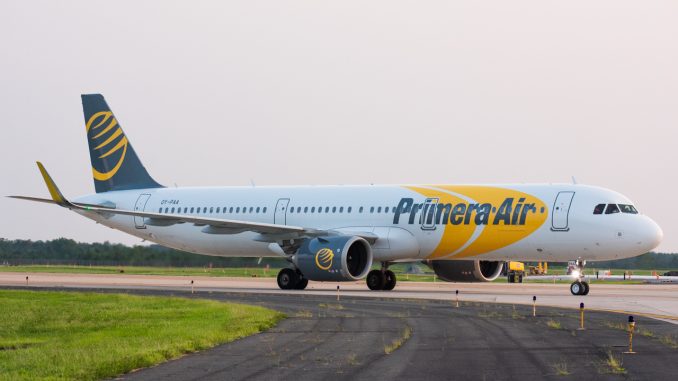 Low-cost long-haul carrier Primera Air has announced a major route expansion to a new European destination just four months from beginning its inaugural transatlantic service from Europe to North America. The airline will now serve the city of Brussels, Belgium from three cities in the United States. Newark, Washington and Boston were the lucky cities to receive the new service – leaving out Toronto, the airline's only other destination in North America – beginning in Spring 2019.
"Our mission is to make expensive transatlantic travel a history and we are glad to bring low fare, long-haul flights to Brussels," said Anastasija Visnakova, Primera Air chief commercial officer. "It will give an opportunity for local travelers to fly to the US and Canada in a more affordable way as well as bring more North American travelers to Brussels. ''
Primera is the first low-cost airline to provide a non-stop link between Brussels, a city largely devoid of low-cost transatlantic service except via WOW air, and the United States. Primera will be competing with Belgian flag carrier Brussels Airlines, United Airlines and Delta Air Lines on the Brussels to New York route, and Brussels Airlines and United Airlines on the Brussels to Washington route. On the Brussels to Boston route, however, Primera will be unchallenged in the non-stop market.
"We are pleased to welcome Primera Air to Brussels Airport with nonstop flights from Brussels Airport to several destinations in North America," said Arnaud Feist, CEO of Brussels Airport. "With their low-fare services, Primera Air confirms again that Brussels Airport offers the widest choice of airlines for all passengers. A new route for our airport is Boston, home to many pharmaceutical and biotech companies, and also a key industry in our country. We also look forward to being the gateway to Europe and Belgium for an increasing number of American visitors."
The routes will be served not by the airline's current A321neo fleet, but by its Boeing 737 MAX 9 fleet currently on order with Boeing. AirlineGeeks spoke to the airline earlier this year which hinted that the MAX aircraft may be used to expand further inland within Europe as well as operate low-cost flights from Europe to Asia. Boeing's 737 MAX aircraft are being used by numerous airlines on transatlantic routes such as Air Canada, WestJet and Norwegian Air International.
These new routes will put the 737 MAX 9 to its limits as the aircraft has a range of 3,550 nautical miles, according to Boeing, and the longest route from Brussels to Washington is 3,392 nautical miles with headwinds all along the way. The other two routes from Brussels to Newark and Brussels to Boston are 3,198 nautical miles and 3,024 nautical miles, respectively. While not as close to the line as Brussels to Washington, the aircraft are going to be used to their fullest.
Keeping in line with its Airbus counterparts, Primera will offer its 737 MAX 9 flights in a two-class configuration featuring a premium class and economy class. While the seat map hasn't been released yet, Boeing figures state that the maximum number of seats the aircraft can hold in a 2-class configuration is 193, a likely figure for a low-cost airline such as Primera that favors density on these routes.
The 1st #737MAX for @primeraair spotted in the final assembly hall today.

7163 737-9 Primera Air pic.twitter.com/jPC2ByLVFC

— Woodys Aeroimages (@AeroimagesChris) August 22, 2018
Primera chose to follow the likes of Norwegian and LEVEL in offering the premium product to satisfy business travelers and travelers looking for a premium experience at a low cost, unlike WOW air which doesn't offer a separate premium cabin. The airline's A321neos have 4 rows of premium seats in a 2-2 configuration, giving it 16 seats in total with a 36-inch pitch and 22-inch width compared to economy's 30-inch pitch and 18-inch width.
This expansion comes just weeks after the airline announced the cancellation of transatlantic flights and a full pull-out of Birmingham Airport in England. Birmingham was always the airline's trouble child as just months before its inaugural service was planned from the airport to 3 destinations in the U.S., the airline dropped one route, favoring a route between Washington, D.C. and London.
The airline initially said that it would return to Birmingham, but the Brussels announcement and upcoming launch of Paris to Montreal flights appear to show otherwise.
While Birmingham never saw the Primera service it was initially promised, Washington, D.C. is seeing its first day of Primera this week with the launch of flights to London on Wednesday. The flight between the two capitals was announced back in January as a replacement for the dropped Birmingham-Boston route and is the first low-cost service to serve Washington's Dulles Airport.
The inaugural flight departed London's Stansted Airport Wednesday morning without any delays on Primera's A321neo with Denmark registration OY-PAA. After flying just over 8 hours and 15 minutes across the pond, around 50 minutes under its scheduled flight time, Primera touched down in Virginia and, by extension, the nation's capital for the first time. Onboard the flight was Primera CCO Anastasija Visnakova to commemorate the inaugural and historic flight for both the airline and airport.
"We are proud to be the first low-cost trans-Atlantic airline operating from Washington Dulles International Airport," said Visnakova. "We believe that local travelers, along with tourists from Europe, will appreciate our affordable flights between the Washington, D.C. region and both London and Brussels."
The return flight to London departed from Dulles at 9:50 p.m., according to FlightRadar24, with a scheduled departure time of 9:20 p.m. and an estimated arrival time around 9:30 a.m. London time. The 6-hour and 30-minute flight joined its Primera counterparts from Newark, Boston and Toronto in the skies above the North Atlantic, where they will be flying together for the foreseeable future.
The route is operated by the airline's transatlantic A321neo aircraft as PF47 on the London to Washington leg and PF48 on the Washington to London leg. The inbound from London is scheduled at 8-hours and 55-minutes while the return is scheduled for 7-hours and 30-minutes. The only low-cost alternative would be on WOW air via Reykjavik, which adds around 3 hours, give or take, due to the layover, but allows you to stopover in Iceland for free for up to 7 days.
Passengers on the return flight to London were treated to complimentary gift bags from the airline and the airport which included pillows and blankets for the long overnight flight ahead. The day following the inaugural arrival, the airport held a press conference where numerous state and local politicians, including Virginia Gov. Ralph Northam, as well as representatives from the local Virginia tourism board, all excited about the new opportunities that Primera is giving the region's residents.
"Today, we celebrate the expansion of the important partnership between Virginia and the United Kingdom, as well as the increased connectivity that this new trans-Atlantic service represents," said Gov. Ralph Northam. "We look forward to welcoming more British travelers as they explore our beautiful beaches, stunning mountain resorts, lively cities and charming small towns. This new service taking flight represents a key avenue for increased business and trade investment from the United Kingdom and across the European continent."
As we reported back in April, three major carriers currently serve the Washington-London route including United Airlines, Virgin Atlantic and British Airways and is the most popular international route from the airport. Although Primera will be serving London's Stansted Airport instead of Heathrow Airport as the other carriers do, the airline hopes to attract the region's millennial population with its low fares.
"Primera Air's service to London and Brussels from Dulles International makes transatlantic air travel more accessible than ever for residents in the National Capital Region, particularly for price-sensitive customers," according to Jack Potter, president and chief executive officer for the Metropolitan Washington Airports Authority.
"Earlier this week, we celebrated Primera Air's addition of direct flights from D.C. to Brussels, and today, we celebrate the latest nonstop service out of D.C.—this time to London," said District of Columbia Mayor Muriel Bowser. "These flights represent new opportunities to connect cultures, to welcome more visitors and trade opportunities to the District and to build on international ties with our friends in Europe."
The inaugural flight to London and the addition of service to Brussels next year are positive signs for the airport, which is trying to break down the barrier preventing more low-cost carriers from serving the airport driven by the notion that Dulles is more expensive to serve than its Baltimore counterpart. Primera's new flight as well as inaugurated service on ultra-low-cost carriers Volaris Costa Rica and Frontier Airlines, shows the airport is well on its way to achieving its goal.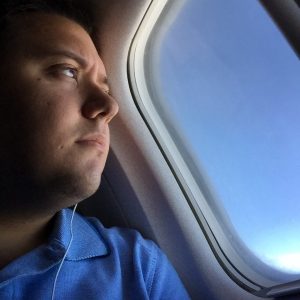 Tom has been flying for as long as he can remember. His first flight memory was on a Song Airlines 757 flying from LaGuardia to Orlando. Back then, he was afraid to fly because he thought you needed to jump off the plane in order to get off. Some years later, Tom is now a seasoned traveler, often flying to places just for the fun of it. Most of the time, he'll never leave the airport on his trips. If he's not at home or at work as a Line Service Technician at Long Island MacArthur Airport, he's off flying somewhere, but only for the day.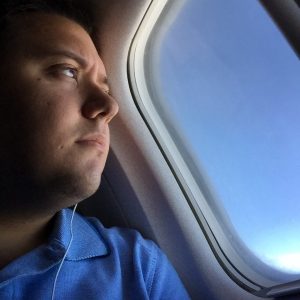 Latest posts by Thomas Pallini (see all)